Hypothesis, a San Francisco-based company founded in 2011 by entrepreneur Dan Whaley, has just announced it will be holding its "Social Learning Innovators Awards 2023" virtually on December 6 at 12:00 PM Eastern Time.
The awards ceremony will highlight university faculty who have done an outstanding job revolutionizing the world of education through the use of social learning across various disciplines.
Hypothesis is an advanced web annotation software provider seeking to implement a real-time conversation layer over the entire web. It enables sentence-level note-taking or critique on top of a diverse array of texts, such as blogs, legislation, articles, and news — with users, including educational institutions, creating over 50 million annotations thus far.
Through strategic partnerships with various organizations, the company aims to develop a platform for the next generation of read-write web applications in education, publishing, journalism, research, and technology.
To help show appreciation for the professors creatively contributing on the platform, Hypothesis is launching its Social Learning Innovators Awards.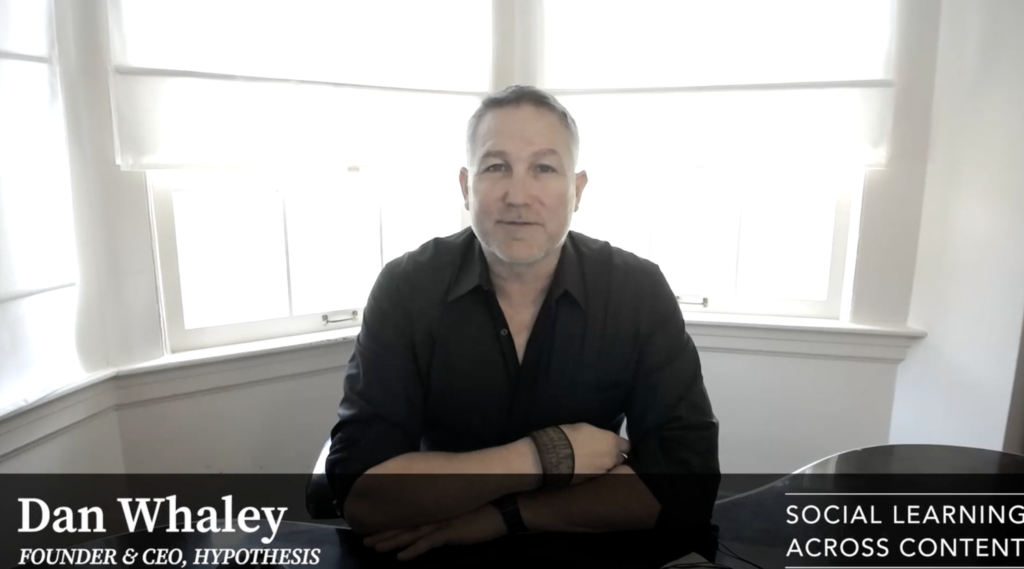 The winners were selected from the award categories of higher education 'Instructors', 'Administrators', and a special 'Program Wide Award' — This final award celebrates an institution that has adopted social learning at a broader scale, demonstrating a unique and transformative approach to collaborative learning across multiple disciplines or departments.
The evaluation criteria for the awards focus on assessing the innovative ways instructors or admins are using social learning to increase student engagement, peer collaboration, learning outcomes, and course comprehension. Additionally, Hypothesis looked into the winners' ability to amplify the use of technological tools and alternative methods that had been successful.
The winners of this year's awards are as follows:
Humanities and Arts: Justin Hodgson, Indiana University
STEM: Viranga Perera, University of Texas
Computer Science: Leysia Palen, University of Colorado
Health and Science: Nick Denton, Ohio State University
Business and Economics: Jennifer Young, University of Alaska
Social Sciences: Minghui Hu, University California Santa Cruz
Interdisciplinary Studies: Francie Quaas-Berryman, Cerritos College
Administrator: Fatma Elshobokshy, University of District Columbia
OER: The ROTEL Project
Pedagogy: Sheli Ayers, San Joaquin Delta College
"In the ever-evolving landscape of education, the Social Learning Innovator Awards seeks to spotlight those trailblazers harnessing the profound capabilities of social learning. These leaders are a testament to the future of collaborative learning," said Whaley in a statement.
The faculty will be honored during a virtual awards ceremony on December 6. To attend the ceremony, folks are encouraged to visit Hypothesis' website.