LAFS, the go-to platform for founders in Latin American fashion and design, has announced that Diane von Fürstenberg will be speaking at its Miami Summit this November 6-8.
Diane von Fürstenberg, one of the world's most respected designers, has long been regarded for her iconic wrap dresses.
In 2005 she received a Lifetime Achievement Award from the Council of Fashion Designers of America (CFDA). In 2015, she was named one of the 100 Most Influential People by Time magazine. And in 2020 she received the honorary title of Chevalier de la Légion d'Honneur in France.
LAFS will be hosted in the Design District of Miami, with its ribbon-cutting ceremony at Paradise Plaza marking the commencement of one of Miami's most significant events.
In its 6th year, LAFS has for years been recognized as a leader in this space. Founders Estefanía Lacayo and Samantha Tams began the organize the Latin American Fashion Summit (LAFS) in 2018, aiming to better support Latin American founders in the fashion industry.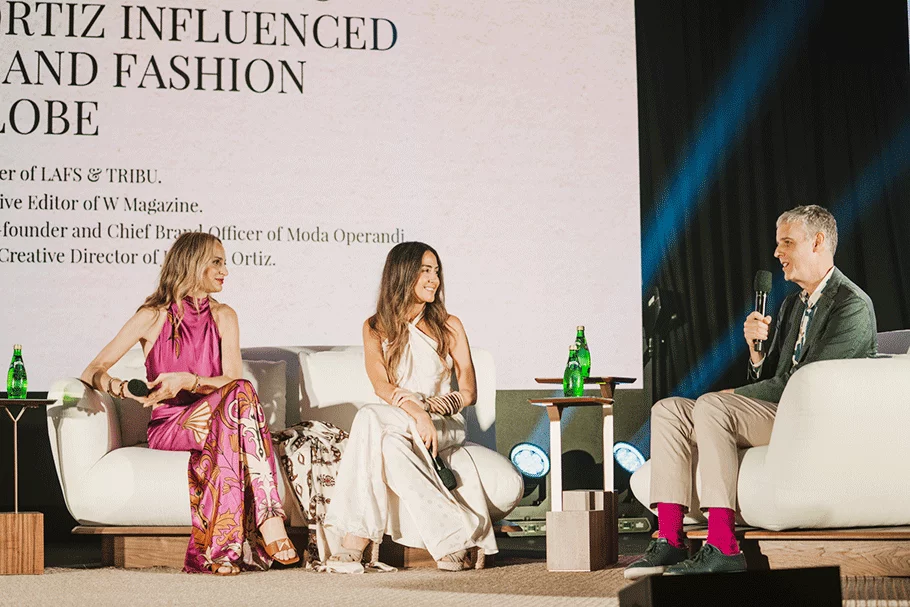 For the Miami event, among its conference's speakers and panelists will be Edgardo Osorio, Founder of Aquazzura, Shira Sue Carmi, CEO of Altuzarra, Valentina Ferrer, Katie Kaps, Co-Founder/CEO at Higherdose, Emilio Estefan, Kim Perell, and Ginny Wright, CEO of Audemars Piguet Americas.
One notable return for founders is its LAFS Pop-up, which is a curation of the best brands in the
region and the ultimate place for shopping and discovery.
The initiative, which is open to the public, also presents designers with the opportunity to get picked up by some of the world's most important retailers such as Moda Operandi, Shopbop Luxury Stores at Amazon, Net-a-Porter, Holt and Renfrew, Malva Department Store, Nordstrom, Revolve and others.