Regardless of the industry you work in, AI is impacting everyday tasks and is here to stay. The technology continues to revolutionize industries by streamlining processes and automating repetitive tasks, with startups popping up left and right introducing innovative solutions.
This year the use and development of AI is set to increase even further, and it's not hard to see why. With tools such as OpenAI's Chat GPT and its powerful GPT-3 model, the tech is poised to become even more integrated into our everyday lives.
According to a recent study by Deloitte, over 50% of organizations are planning to implement the cutting-edge technologies. This massive increase in funding and implementation is a testament to the growing importance of AI in modern business operations. While some top executives may be concerned about the risks of AI usage, forward-thinking organizations are embracing it in order to stay ahead of the competition and drive innovation.
So without further ado, let's take a look at the top startups in AI that are making waves in 2023.
CEO & Founder: Carolina Bañales
Eyecue is a breakthrough platform that optimizes every mobile moment in the consumer journey. By blending big data analytics with proprietary AI, machine learning, and image recognition technology, Eyecue turns social media images into structured data that can be analyzed, optimized, and customized to drive specific outcomes in marketing, influencer marketing, and discovery, market research, PR, and commercial efforts.
With Eyecue's visual content dashboard, you can gain real-time access to social media data and insights, including industry analysis, benchmarking, competitor analysis, deep dives into brand-selected topics of interest, and more. Gain insights into what your audience, influencers, and competitors are truly talking about and stay ahead of the curve with real-time trend analysis.
Eyecue also offers an all-in-one platform for executing creative campaign designs, optimizing social media content strategy, and discovering influencers and user-generated content (UGC). Whether you're a marketing professional, a PR specialist, or a market researcher, Eyecue gives you the tools you need to stay ahead of the curve and drive real business results.
CEO & Co-Founder: Diego Antista and Juan Fusioni
GetGloby is a game-changing platform that effortlessly blends the power of Artificial Intelligence with human expertise to deliver global advertising campaigns that speak to your target audience in their native language. Their cutting-edge technology goes beyond simple translation, instead, their team of experts transcreates ads to ensure that the message retains its intent, style, and tone.
With GetGloby, you can finally break free from the limitations of traditional translation services that often result in messages that are lost in translation. Their platform is the only one on the market that can automatically translate Media Ad Campaigns while maintaining the character limits of your ads and the essence of your marketing strategy.
By speaking to your audience in their language and capturing the nuances that exist across cultures, GetGloby's unique approach will help differentiate your campaigns and unlock new markets that were previously inaccessible. With GetGloby, you can take your advertising to the next level and connect with audiences around the world on a deeper level.
CEO: Guido Kuznicki
Lara AI is transforming the way organizations operate, its conversational Artificial Intelligence interface that brings a new level of efficiency, productivity, and engagement to your workplace. Lara AI is more than just an assistant – it's a key member of your team, generating real-time information to improve the employee experience and build an incredible organizational culture.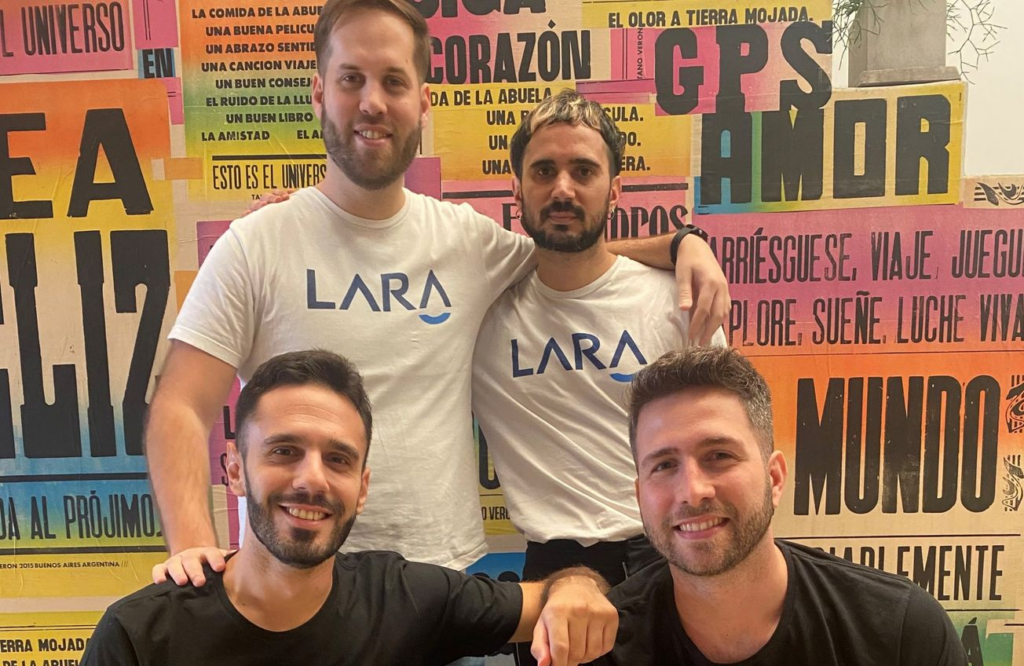 Say goodbye to time-consuming tasks like answering frequently asked questions, handling tickets and requests, and sending personalized communications to employees. Lara AI automates these processes, freeing up time for employees to focus on more important tasks.
But that's not all, Lara AI is a true partner in driving organizational success, providing real-time insights that enable you to optimize workflows, increase productivity, and foster a culture of innovation and collaboration.
CEO: Asparuh Koev
The logistics industry is rapidly changing, and companies need to keep up with the pace of technological advancements to remain competitive. One company leading the way in AI solutions for logistics planning is Transmetrics. Their cutting-edge technology leverages the power of predictive analytics and machine learning to optimize logistics planning and reduce the environmental impact of transportation.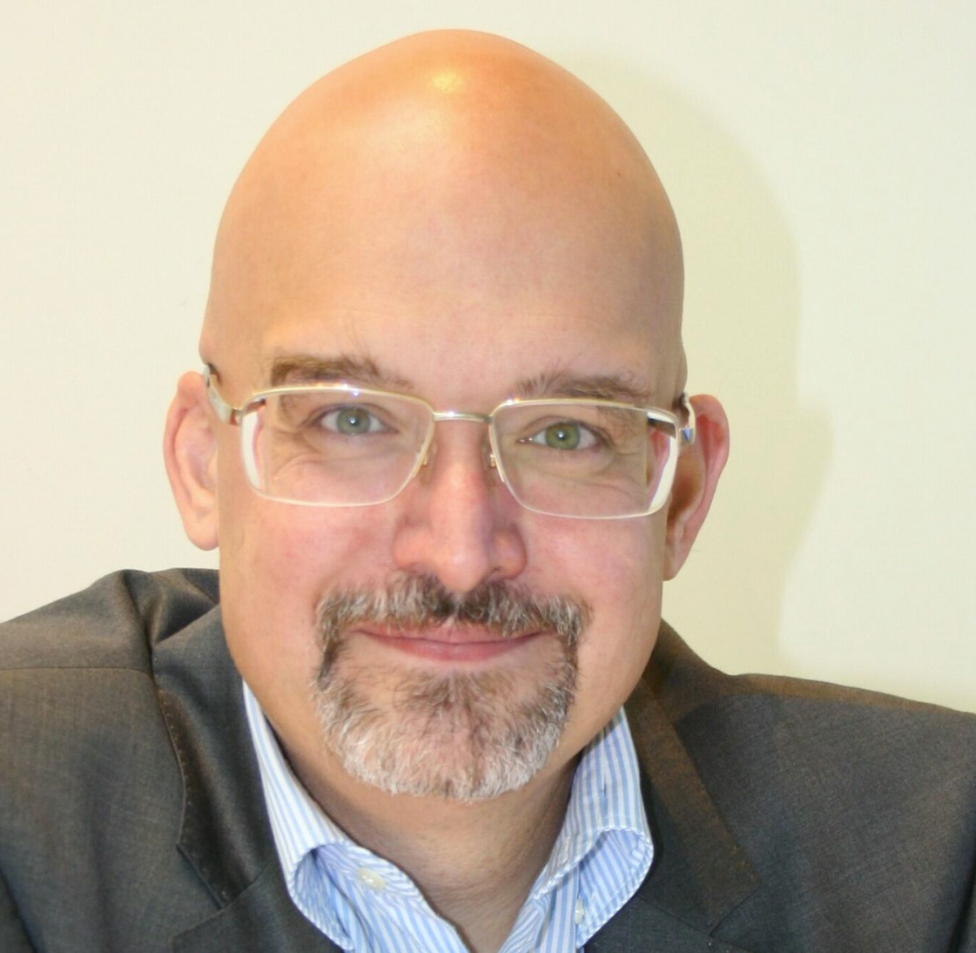 Transmetrics takes a unique approach to logistics planning, combining the strengths of humans with those of AI. The result is a solution that delivers the highest operational benefits and reduces costs while maintaining high service levels. Clients using Transmetrics have seen up to a 25% reduction in transport costs, a 14% increase in fleet utilization, and improved efficiency across their operations.
Recently, Transmetrics closed a €2.5 million EIC convertible round to accelerate the development of AI-driven logistics planning technologies. This investment will allow them to improve empty container management, linehaul planning, fleet maintenance, and more. This funding (nearly €7.5 million in equity and grants since launching in 2013) proves Transmetrics' standing tall against competitors with a software that aims to address extreme inefficiencies in logistics, leading the way to the digitized logistics industry of the future.
CEO: Imtiaz Mohammady
Nisum is not your typical technology consulting firm. With its roots in Silicon Valley and a global presence spanning seven countries, Nisum has established itself as a leader in designing and building custom digital commerce platforms. With over two decades of experience, Nisum has honed its expertise in software development, AI, digital strategy and transformation, insights and analytics, business agility, and blockchain.
As a trusted partner to some of the world's largest Fortune 500 companies, Nisum delivers innovative technology solutions that enhance customer experiences, increase efficiency, and drive business growth. Nisum's team of nearly 2,000 professionals are located across North America, Latin America, India, and Pakistan and are committed to helping clients achieve measurable business outcomes through the power of technology.
At Nisum, the importance of data is deeply ingrained. Understanding that access to the right data is essential to staying competitive in today's fast-paced digital landscape. Their experts leverage cutting-edge tools like data science, machine learning, and artificial intelligence (AI) to drive value for our clients. By making the most of the data available, Nisum helps its clients optimize their operations, deliver products and services faster, and build stronger revenue streams.
CEO: Roee Barak
Upword AI is the ultimate tool for those looking to take their learning to a new level. Powered by AI, Upword generates high-quality, personalized summaries that help you retain and learn content faster. But that's not all – with a full editor at your fingertips, you can tailor the summaries and essays to your specific interests and preferences. This tool even allows you to publish your personalized summaries as audiobooks.
By utilizing AI technology, Upword helps you streamline your workflow and improve your note-taking and summarizing skills. With Upword, you can produce more content without sacrificing quality, making it the perfect supplement to your learning.
CEO: Roy Cohen
Behavidence is a cutting-edge platform that harnesses the power of personal device interactions to assess your mental state, providing always-on, passive, and accurate monitoring and management of mental health. With AI-driven technology, this tool can monitor psychiatric and neurological disorders, providing scientifically validated daily feedback based on digital behavior.
Its innovative products offer a wide range of applications, including tracking employee burnout and stress levels, predicting relapse of conditions, screening for clinical interventions, and providing remote monitoring for comorbid conditions.
While companies like Facebook and Netflix use digital behavior to analyze consumer habits, Behavidence utilizes the same technology to revolutionize mental health diagnosis. With X3 the accuracy of a psychiatrist, its mobile-based passive mental health diagnosis tools offer high accuracy in evaluating the onset and progression of mental health conditions, all while maintaining a 0% respondent burden.
Founders: Alfonso De los Ríos and Maximiliano Casal
Nowports is a digital freight forwarder in Latin America that provides end-to-end logistics solutions customized to meet the needs of its clients. The platform offers a variety of transportation options, including air, land, and sea, as well as container, pallet, or box shipping. Customers can choose from port-to-port, multimodal, or intermodal transportation, and can also hire additional services for storage and merchandise protection. Nowports handles a variety of Incoterms, ensuring a seamless and efficient supply chain for its clients.
The importance of an efficient supply chain has become more apparent than ever and Nowports has emerged as a leader in this space. The unicorn has approximately raised $150 million in funding, valuing the company at $1.1 billion.
Nowports' success is due to its ability to provide customized logistics solutions for its clients, using innovative digital tools to optimize the shipping process. The company plans to expand its services throughout Latin America, providing businesses with even greater access to efficient and reliable logistics solutions. Nowports is a prime example of how digital innovation can transform the supply chain industry, creating new opportunities and driving economic growth in the region.
CEO: Lucas Bonatto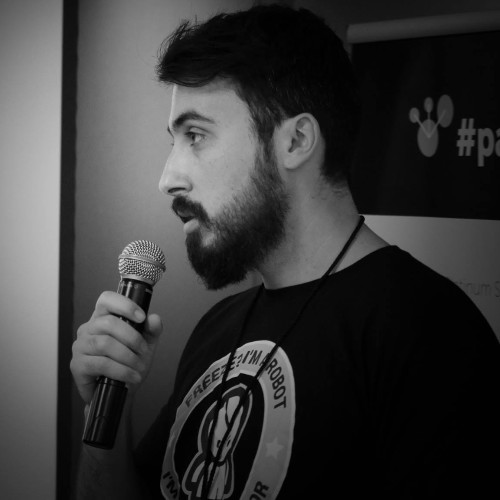 ElemenoAI is a cutting-edge platform designed to help data science teams in various industries maximize their output. Founder Lucas brings years of experience in finance, retail, and crypto to the table, and believes that AI has the potential to revolutionize our lives by taking over tedious tasks and allowing humans to focus on more creative endeavors. With this philosophy in mind, ElemenoAI has developed an ML-Ops platform that streamlines the machine learning (ML) creation process for mainstream businesses transitioning to the scientific field.
In today's market, ML technology is disrupting industries left and right. However, the ML creation process can be time-consuming and difficult to navigate, especially for teams with little to no experience in engineering. That's where ElemenoAI comes in. Their fully-managed, highly scalable infrastructure and standard serverless architecture allow data scientists to focus on building models without worrying about the technicalities. With features like Kubernetes, Kubeflow, and Jupyter, ElemenoAI makes ML more accessible and easier to implement than ever before.
At the core of ElemenoAI's approach is their focus on putting the data scientist in the center. They understand that a significant amount of time is spent on data preparation, so they offer a variety of plugins and tools to streamline feature retrieval and engineering. By optimizing the user experience, ElemenoAI is paving the way for ML to become more popular in mainstream businesses.
Managing Director: Madhav Srinath
NexusLeap is a leading technology consulting firm that specializes in delivering custom cloud solutions for business leaders. With a laser-focus on helping startups and enterprises build powerful analytics pipelines in a scalable cloud environment, NexusLeap is committed to delivering best-in-class services that help businesses grow and thrive.
With a core focus on preparing organizations to embrace AI, NexusLeap has worked with a range of clients, from small startups to Fortune 500 companies, to establish efficient processes, automate data pipelines, and implement AI in ways that deliver immediate results.
NexusLeap is passionate about all forms of AI, from invisible automation to highly visible conversational AI agents that enable businesses to communicate with customers and vendors more effectively. By leveraging AI accurately, NexusLeap has helped clients achieve unprecedented results, with long-term strategies that don't require large immediate investments, but rather work with current business goals to continuously improve AI readiness.
CEO: Arjun Chandar
IndustrialML is a leading enterprise software company that specializes in building cutting-edge tools for industrial customers. With a focus on maximizing uptime and reducing scrap, IndustrialML is dedicated to providing factory operators with the real-time insights they need to keep their production lines running smoothly.
Despite the critical importance of real-time monitoring for industries reliant on visual inspection and legacy controllers, many IIoT platforms remain unable to integrate the latest advances in machine vision and streaming data analytics. However, IndustrialML has developed a revolutionary platform, powered by AI, that bridges data from multiple disparate sources, allowing for deeper context into production status than ever before.
This platform integrates real-time monitoring, machine vision, and advanced analytics applications to deliver actionable insights to operators and engineers alike. By making factories smarter with machine learning, IndustrialML is helping to revolutionize the industrial landscape, enabling businesses to maximize their production capabilities.
CEO: Jignesh Patel
DataChat is a revolutionary software company that is transforming the landscape of data analytics. The company's mission is to address a critical problem for businesses: while collecting data may be easy, making data-driven decisions is much more difficult, particularly for business users who need to act quickly in response to emerging trends in their data. With a radically different approach to democratizing analytics through a novel conversational paradigm, DataChat is empowering business users to self-serve complex data analytics in a way that was previously impossible.
The key challenge facing businesses today is how to enable their users to self-serve sophisticated data analytics using advanced methods like machine learning. In the past, users have been limited to prepared dashboards or spreadsheets for ad hoc analytics, leaving more advanced workflows out of reach. With DataChat's all-in-one platform, users can simply chat with the platform using controlled natural language, enabling them to create new and sophisticated analytics workflows with ease.
Datachat recently announced a $25 million Series A funding round led by Redline Capital and Anthos Capital, along with participation from Celesta Capital and Nepenthe Capital.
CEO: James Cox
The Routing Company is an innovative technology platform revolutionizing the world of public transit. Founded by a team of MIT researchers and industry veterans, the company is committed to building smart, sustainable transit solutions that are more reliable and accessible than other mobility options.
At the helm of The Routing Company is CEO James Cox, who previously served as the global head of product operations at Uber. With a team of 40 experts, the Boston-based startup has developed rider, driver, and fleet management software that enables rapid assessment of where riders want to be picked up and how to efficiently gather them into a shared bus or shuttle. Unlike traditional carpool-style services that only place a few riders into a driver's vehicle, The Routing Company can group up to 18 people, with vehicles arriving to pick up a passenger in no more than 12 minutes from the time they ordered their ride.
One of the key advantages of The Routing Company's platform is that it enables riders to be picked up where they are, rather than requiring them to walk to a stop on a fixed route. This provides unparalleled convenience and flexibility, making public transit a more attractive option for individuals and families alike.

The Routing Company raised $15 million in a Series A round of venture funding led by Galvanize Climate Solutions.
Co-Founder & Chairman: Rick Haythornthwaite
QiO Technologies is an ingenious sustainability technology startup with a focus on supporting energy-intensive businesses in reducing greenhouse gas emissions and energy costs. As the only Industry 4.0 company founded by industrial engineers, their goal is to accelerate progress towards a zero-carbon economy.
The company's unique approach involves combining valuable OT and IT datasets into pre-built, automated machine learning algorithms that can be rapidly deployed to multiple plants and asset types. This approach eliminates the usual costly and heavily staffed implementations, high software license fees, and unforeseen rework associated with traditional software deployment methods.
With a core priority on energy efficiency, QiO Technologies is making a significant contribution to the health of the planet by mitigating the impact of climate change and reducing energy costs amidst inflation, supply issues, and spiralling prices. QiO Technologies has developed a proprietary Foresight Sustainability Suite™, which leverages machine learning to help businesses achieve net-zero goals by identifying areas where energy consumption can be reduced while maintaining production efficiency. Their efforts have been recognized with over €9 million in funding to support their mission.
President: Mike Hoey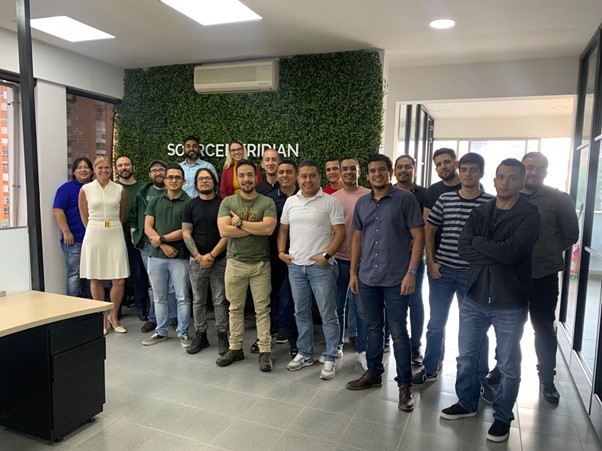 Source Meridian is a leading provider of big data and artificial intelligence-driven solutions and services for the healthcare industry. Since its inception, the company has been focused on delivering the best solutions while maintaining an open-minded, dynamic, and customer-centric approach.
The enterprise is a future-oriented problem solver who is providing its customers in the healthcare and life science industry with early access to this cutting-edge technology.
Source Meridian was founded by Mike Hoey, who is also a founder of Ipsum Clinical, a leading Colombia-based site management organization with local expertise covering patient recruitment, trial preparation, and patient retention.