Financial technology—better known as fintech—is affecting and improving the daily lives of everyday Americans. And this isn't that surprising, as between 2019 and 2023, the number of fintechs in the Americas has more than doubled.
With the colossal expansion of open banking and embedded finance, applying for a loan, investing in stock, and opening a bank account can now be done from the comfort of your smartphone.
So, who are the 2023 genius' behind the brands revolutionizing the banking industry and making banking more accessible and easier than ever? It's time to find out.
---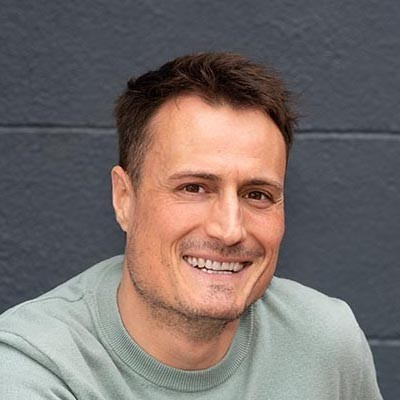 Fabien is the co-founder and CEO of Bunny Money, a financial technology company that helps users to give back. Consumers connect the app to their bank account, and the AI algorithm tracks spending and budgets and helps users decide how much they can affordably donate to their favorite charities. These donations are then made directly within the app with no fees, meaning 100% of the donation goes to the charity.
Fabien started his career as a software developer at IBM before quickly rising through the ranks and becoming a senior project manager at various companies. Fabien entered the fintech sector as an innovation and fintech strategist at Capgemini before founding Bunny Money in 2020. He also finds time to be CFO at Extra-ordinaire, a non-profit that helps Olympian athletes transition to life after competing.
---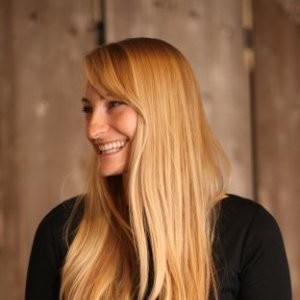 Melissa is a Florida native and a University of Oxford graduate with an MSc in Evidence-Based Social Intervention. In 2015, Melissa began her entrepreneurial career when she co-founded Comet Labs, a "one part venture capital firm (and) one part startup lab."
A year later, Melissa continued her fintech career by co-founding the Oxford Angel Fund. This investment funds Oxford-educated entrepreneurs and startups affiliated with Oxford University.
Melissa is also the founder and CEO of The Beans, a platform that provides personalized cash flow plans through evidence-based design and cutting-edge technology. Users connect their bank to the app, and the platform can track spending and habits and help users to increase savings and reduce debt.
---
Javier is an exceptionally busy man and an incredibly successful sales specialist. After graduating with a degree in Audiovisual Commercial Communications from the Universidad Complutense de Madrid, Javier started his extensive career in sales. Some key highlights include: Head of Sales for Cabify (Europe), Sales Director for Housell, and Chief Sales Officer (CSO) at Fuell Corporate Cards.
In May 2021, Javier co-founded Boopos, a financial services company that aids in small and medium-sized business acquisitions. Boopos' data-driven framework allows for lending decisions to be made in a number of hours and aims to "make the dream of entrepreneurship obtainable." Javier also recently founded hanbai.io, a recruitment and sales operations and optimization startup.
---
Manuela—originally from Brazil—began her financial career back in 2010 when she worked as an analyst at Gávea Investimentos, a Brazillian investment management firm that focused on emerging markets. She then became a Buy Side Equity Analyst at Banco Modal before co-founding Alpha inc in 2013, an arts-for-purpose platform that focuses on crowdsourcing talent and building a portfolio of limited edition prints. Alpha is currently working with over 5,000 artists and is also incorporating VR and exploring the arts as a tool for transformation.
Since 2017, Manuela has been a thought leader in the blockchain industry. And in 2022, Manuela co-founded and is CEO of Alphaa.io, a SaaS platform that describes itself as "the one-stop shop for businesses and creators to issue NFTs for digital and real-world assets."
---
Back in 2008, Pedro began his career in fintech as a financial analyst intern at Morgan Stanley before moving into customer and product management roles at businesses like VulcanStore.com and Kueski. Pedro then spent six years at Oportun, an AI-powered banking platform that helps users save, invest, and budget smartly.
In 2018, Pedro co-founded Flourish Fi, a data-driven financial wellness platform for financial institutions. The SaaS solution combines behavioral data and gamification to help banks create rewarding customer experiences and increase brand loyalty. In 2020, Flourish Fi started licensing their technology to financial institutions in Latin America and were proud winners of the Inclusive Fintech 50 award. 
---
Vrinda graduated from UCLA in 2013 with a Communication Studies and Economics degree and began a career at Visa. She earned a place in Visa's New Graduate Development Program as an associate and then moved on to product management and strategy.
After almost five years at Visa, Vrinda moved on and became a Business Designer at IDEO CoLab, within its Collaborative Impact Lab, and worked within the open financial system.
In September 2019, Vrinda co-founded and is CEO of Sequin Financial Inc, a financial technology company with banking services provided by Thread Bank. In a nutshell, Sequin is a membership-based high-yield checking account that aims to help women increase their financial knowledge and control and reduce hidden costs; plus, they support brands fighting the pink tax.
Vrinda founded Sequin Financial Inc to address the inequality within the credit system. After working for years at Visa and making responsible payments on her debit card, none of this showed up in her credit history, meaning she was rejected when she applied for a credit card—that she had helped design.
---
Riaz graduated from the Florida Institute of Technology in 1993 with a Master's in Computer Science and began a 14-year-long career at Fidelity National Information Services, Inc (FIS.) During this time, Riaz was VP of Product Development and eventually left in 2008 to found his own business, Zenmonics Inc—a copywriting service designed for professionals in the accounting industry.
Zenmonics Inc was then successfully acquired by FIS in May 2020—bringing Riaz back to FIS for a short spell as SVP of digital banking. Riaz then left FIS again to found another organization, Infinant, an event-driven fintech platform that helps financial institutions offer their own products and services in a secure and compliant way. Infinant is growing from strength to strength and has several partnerships, including Alloy Labs and Envestnet.
---
At the end of 2022, Toni founded Milio with Juan Luis Perez and Daniel Gomez, a B2B payments and cash management platform for emerging markets, starting in Latin America. Milio was accepted in Y Combinator's winter 2023 cohort and is building a leading B2B payment and cash management platform in Latin America. This is enabling mid-market and large enterprises to improve how they pay and collect payments and improve their treasury management processes.
Toni is originally from Barcelona but has lived in Latin America for the last eight years. His financial career began at Amazon within the Marketplace Partnerships team and was part of the team that launched Amazon in Spain. After his time here, Toni joined The Boston Consulting Group as a consultant at the Bogota office. Next, Toni spent several years in the mobility industry working for Uber and Bird Rides.
Before founding Milio and joining Y Combinator, Toni worked for over three years at the European payments Fintech Sumup. Firstly, acting as a General Manager based out of Bogota, Colombia, and then being a Director on the Global Expansion team—pursuing geographic and product expansion, inorganic growth initiatives, and supporting the global corporate development team.
---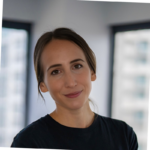 Lauren Cascio is Co-Founder of Gulp Data, a pioneer in data-backed loans and valuations. Gulp Data uses their machine learning technology to quickly assess data value, offering non-dilutive loans using borrower data as collateral. With a remarkable 24-hour loan pre-approval process, the company recently secured a $25 million credit to expand their innovative idea of data as a valuable business asset.
Lauren is a respected angel investor and a key contributor to the growth of the tech ecosystem. Her expertise and experience make her an influential figure in the industry, motivating and supporting aspiring entrepreneurs in navigating the complex world of technology startups.
---
Alejandro is co-founder and CEO at Simetrik, a SaaS that helps financial operations and accounting teams automate all their financial controls and reconciliations in one place.
Simetrik was founded in 2019, has a presence in 30 countries, and reconciles 170 million daily transactions for companies such as Mercado Libre, Nubank, Banco Falabella, Ualá, Rappi, and Bancolombia.
Alejandro's first entrepreneurial experience occurred in 2012 when he founded Inclava Labs, a specialty web and mobile solutions provider. Next, in 2014 Alejandro became the CTO of Mesfix, a fintech platform specializing in crowdfactoring and is an online market for invoices receivable in Colombia. Later on, in 2016, Alejandro founded Ropeo, a last-mile logistics and clothing e-commerce platform that, in 2018, was selected by Y Combinator.
After founding Ropeo, Alejandro was driven by the idea of creating a technology-based company that looked into using a SaaS solution to solve all the financial challenges he'd experienced with Ropeo. So, Alejandro and his partner Santiago Gomez pivoted to what is now Simetrik.
Simetrik has over 60 clients worldwide and is backed by venture capital such as FinTech Collective, Tiger Global, Moore Capital, Cometa, and Monashees.
---
Nikki began her finance career as a finance, risk, and operations intern at Distinguished Programs before moving on to KKR, a leading investment firm within the finance, investments, and treasury department. Nikki then worked at McKinsey & Company for three years in its investment department and was a fund owner of over $800 million, and was responsible for all fund-associated reporting and forecasting.
Nikki began her entrepreneurial career in July 2021 when she founded Staax, an early-stage fintech startup. Staax's LinkedIn describes its app as "building the first social, investment-based peer-to-peer payment platform that allows anyone to create value from every transaction by making investing as easy as getting paid by your friends through fractional shares of stock."
Staax is backed by Techstars and Western Union, and for those interested in this type of investing, new customers can join the current waitlist on Staax's website.
---
Esteban is CEO and co-founder of Sempli, a leading fintech in financing and means of payment in the small business segment in Colombia. Sempli has positioned itself as one of the most relevant players in credit card solutions for small businesses and entrepreneurs.
Esteban is an expert in financing and investing in early-stage innovative companies and has worked in various financial businesses, including technology, venture capital, investment banking, and alternative financing. Esteban studied Business Administration at EAFIT University in Colombia, has an MBA from the International School of Management in France, and studied Entrepreneurship at the Massachusetts Insitute of Technology in the US.
Furthermore, he's a mentor of Ongoing—EAFIT's entrepreneurship program for startups—and is an Endeavor mentor in Colombia.
---
Andres is the co-founder and CEO of Sureti, a crowdfunding platform designed to help contribute towards financial inclusion. With Sureti, he has managed to reduce the barriers to accessing working capital. Using technology, Andres has simplified the asset collateralization process, turning it into a tool for generating opportunities.
Andres is a Colombian national and an entrepreneurial engineer with 20 years of experience in technology and finance in both national and international companies. Andres has managed to generate value by introducing technology to existing ecosystems, and now with Sureti, he is demonstrating that it is possible to change the status quo of the financial system in LATAM.
---
In 2016, Yuliya co-founded and is currently COO of CNote, a women-led technology platform whose mission is to close the wealth gap through financial innovation. The platform works by providing organizations and individuals with an effective way to invest in under-resourced communities at scale. In turn, these investments can help struggling entrepreneurs establish a business, employ workers, or other community-centered projects.
Before establishing CNote, Yuliya helped develop financial products across three continents and has over a decade of experience on Wall Street. Yuliya has worked at various monetary organizations, including AMG Funds, Summit Rock Advisors, and Acumen. And in 2014, Yuliya spent 10 months in Nairobi, Kenya, working at Juhudi Kilimo—a microfinance institution that provides loans to rural smallholder farmers and micro-entrepreneurs in Kenya.
---
Yaacov is the co-founder and CEO of Jifiti, a white-labeled embedded lending solution for any point-of-sale.
Yaacov founded Jifiti in 2011, and its ingenious Buy Now Pay Later platform enables banks and lenders to seamlessly embed consumer loans at any merchant's point of sale, including online, in-store, or via a call center.
Jifiti's mission is "to provide access to affordable and responsible financial solutions when and where it matters most." The scalable platform provides a unified user experience and can cater to both B2B and B2C customers.
Yaacov graduated from the Hebrew University of Law in Jerusalem in 2007 with an LLB in Law, and while studying, co-founded both Gmax Jeruselum and Mar-Ber International Trading Co.
---
Luan has an extensive background in the financial industry which began after she graduated from the University of North Texas with a degree in Finance, with an emphasis on investments.
More recently, Luan began her entrepreneurial career in 2013 when she founded FinMkt, an award-winning, API-driven SaaS solution that "facilitates both end-to-end and modularized consumer financing and loan origination technology to empower banks, credit unions, merchants, and enterprise partners." The multi-purpose platform provides solutions for merchants and lenders, is fully customizable, and can be seamlessly integrated with existing technology with its plug-and-play point-of-sale financing platform.
Before founding FinMkt, Luan worked at various financially-based institutions, including as Executive Vice President of Global Sales at Pinnacor (now Now Marketwatch/Dow Jones) and General Manager, Vice President at Interactive Data Corporation. Luan currently splits her time as CEO of FinMkt, a Springboard Accelerator Technology Advisor, a Mentor at Techstars, and a Board Member at Grasshopper Bank.