This article was authored by Diego Noriega, Managing Partner at Newtopia.
2022 has not been a sparkling year for startup investments. In fact, venture capital funds' reluctance to get their hands dirty during the downturn has left them with record amounts of dry powder.
The good news is that sooner or later, they will have to rekindle the investment fire to keep their business going. As the end of 2022 is in sight, it is increasingly likely that VC investors in the US will drop some of the $290 billion currently sitting in their funds. The question is, to whom? While startups are sitting on the waiting bench, they are racking their brains for strategies to ensure they are first in line for their share of the dry powder.
One strategy that can spur investors' interest is startup collaboration. This will improve a company's profitability and growth trajectory and, in the best-case scenario, increase its chances of successfully emerging from higher funding rounds when investment picks up again.
When a startup-startup perspective can add value
Mentoring and collaborations between companies and startups, or late-stage and early-stage startups, have long been standard practice. The model has proven its unparalleled worth for many startups like Chad Dickerson of Etsy and Nat Turner of Flatiron Health who have been mentored by other successful entrepreneurs like Caterina Fake from Flickr and Brian O'Kelley of AppNexus.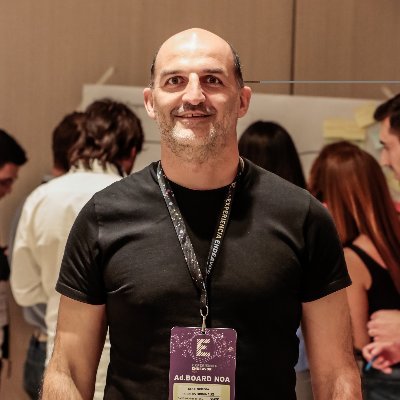 The idea behind mentoring is to help fresh entrepreneurs get past early growing pains with the help of advice from seasoned founders. According to Endeavor Insights, entrepreneurs with the support of mentorship are three times as likely to develop high-performing businesses.
However, one cooperation model is currently gaining importance: collaboration between start-ups at similar stages. This means companies still in the early phases of business development, such as product development or building first customer validation, come together to join forces. And more and more often, these collaborations are sprouting up across industries, business models, and geographies.
There are many arguments in favor of this type of collaboration, most notably:
Developing and optimizing cutting-edge technologies
Utilizing go-to-market strategies from similar but different industries
Approaching marketing and sales tactics as a joint effort
Exchanging personal and professional experiences to overcome typical founder challenges.
Let's say a startup is working on a SaaS solution that provides subscription-based access to medical devices that measure patients' health data. This startup could benefit from a partnership with founders using SaaS in the credit lending industry. Even though regulations, laws, and use cases are fundamentally different, both startups can benefit from exchanging ideas on how best to approach these areas step-by-step and what business development or marketing goals are most valuable during the early development phases.
After all, cross-industry collaboration leverages complementary skill sets to improve the product offering and solve growing pains more quickly. It can also open access to value-adds like digital ecosystems or access to data sets necessary for business development, marketing, and customer insights.
And who knows, maybe some founders find such a good fit with one another that they can keep a common development path open regarding fundraising events or other activities in the future.
Networking first, funding later
Another aspect of collaboration includes building solid connections by joining networking activities such as webinars and brand collaborations. Networks, whether in a niche or in other industries, help startups get through the early growth stages.
Especially now, as the investment capital world is on hold, building valuable connections can offer myriad benefits. For one, most investment capital funds aim to diversify and operate across many sectors/markets.
So getting to know other founders can bring you one step closer to investors. But even if startups only want to raise exclusive funds like food or SaaS, let's keep in mind that VCs are part of a larger ecosystem, so there will always be important contacts or networking opportunities to share. In addition, building a solid network during the current funding lull means founders are primed for action when interest picks up again.
And the power of networking holds for other causes, such as talent acquisition. Some innovative minds might even think about "talent sharing or technology sharing", especially in the current employment market with high demand for IT staff/digital specialists.
But while the benefits speak for themselves, there must be a clear path to cooperation. Usually, founders don't have the time or financial resources to interact with everything and everyone. So instead, founders should come together strategically to ensure the outcomes justify the efforts.
Tips for sourcing mutually beneficial collaboration
Startups need to define their goals before they start looking for valuable connections. After all, even if cross-industry collaboration is essential, there should be some common ground at the minimum, such as a similar target market, similar technology, or related application areas.
In addition, founders shouldn't just join forces based on hard facts. Shared values and goals are fundamental. For example, a growth-oriented startup that wants to disrupt a broad market (like Uber) will find little in common with a profitable startup aiming at high market penetration in a niche industry like legal tech.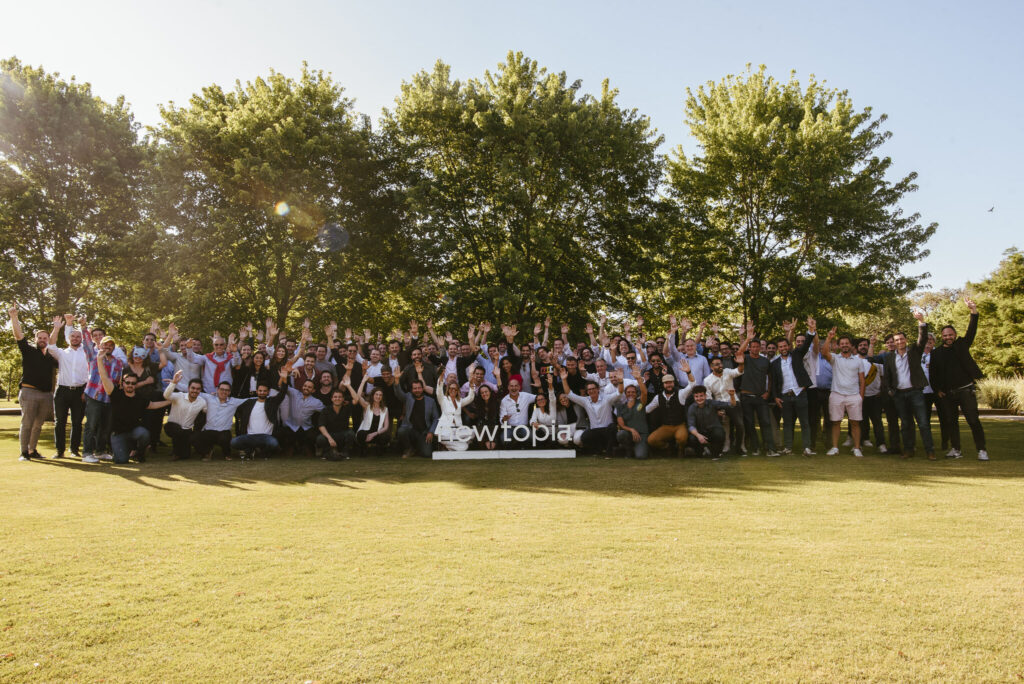 The same is true for values like sustainability or social impact. Again, impact startups with a clear definition of values will benefit the most from collaborating with startups with similar impact goals (although, in individual cases, thinking outside the box can add tremendous value as well).
Beyond that, founders should know how far they want the collaboration to go, as they must have the bandwidth to collaborate successfully. Especially if startups are considering sharing talent and technology or embarking on joint marketing campaigns, they need to be willing to work closely together. Matching entrepreneurial personality, active team building, and a common communication framework are key to the success of such rooted projects.
So, where can startups go best about their search for partners? It's easiest to look at where collaboration is already being approached strategically, such as with incubators or accelerators. Accelerator programs are not a new concept, but they continue to provide excellent value to startups.
An excellent example of a cross-industry collaborative program is the Y Combinator. Next to mentoring and networking, the program additionally helps its startups raise capital by providing $500,000 to each startup in its program. Moreover, not only incubators or accelerators but also VCs approach collaboration between portfolio startups strategically. Some forward-thinking VCs have even made it their investment thesis to promote a more intimate investor-startup-startup relationship to help their portfolio companies succeed.
And here's one last tip: How to choose the right accelerator or incubator program. Matching the core values and business goals in this selection process with those of the programs will help the founder choose a meaningful program that reflects her development path, collaboration priorities, and growth needs.
Collaboration offers a tangible way for startups to prepare their business models ahead of the likely uptick in investment funding. By leveraging this advice now, founders can increase their chance of future success, showcase the value of their business model and build essential network connections for tomorrow.
Disclaimer: This article features a client of an Espacio portfolio company.