Although the pandemic changed our perspective on a lot of things, one of the most noteworthy was our expectations on how clean we expect public spaces to be. In fact, a recent national survey showed 87% of Americans want proof that workplaces and businesses are following a regular cleaning and disinfection regimen.
Larger facilities have a particular challenge in accomplishing this goal, however. With a huge amount of ground to cover alongside a significant influx of people on a daily basis—there are a lot of nooks and crannies to disinfect. This coverage adds up, with costs of up to $2,000+ per month for large spaces that have daily cleaning needs – and that's just for cleaning services, not to mention supplies and equipment. Think about places such as shopping malls, office buildings that hold thousands of workers, or hospitals—which are particularly important to be disinfected top to bottom on account of their vulnerable residents.
A new standard has also been set, and people more and more want to understand the ingredients that are in their cleaning products which means less chemicals (or none at all). This trend is reflected in the rising market value of environmentally friendly cleaning solutions. The Future of Sustainable Cleaning Products report states that in 2021, the overall retail value of eco-friendly cleaning products will reach an all-time high of $72.9 billion.
As we proceed into 2023, it's crucial for us to understand the components of things we use to clean facilities while still achieving a higher standard of disinfection. In this article, we'll examine how chemicals are concealed in common cleaning products, how to become more conscious of them, and one company that is 'cleaning up' the cleaning product industry's act.
The Reality of Chemical Cleaning
It has been proven that the health of those continually exposed to chemical cleaning products are seriously threatened, showing the harsh reality of relying on these unsafe products. One study shows that those who clean professionally can have lung damage equivalent to smoking 20 cigarettes a day for 10 to 20 years. Employees in hospital housekeeping departments have routinely reported experiencing headaches, dizziness, allergic responses, and skin conditions after exposure to harsh cleaning products.
Another frightening statistic comes from a study done in 2020 by the Centers for Disease Control and Prevention and the American Association of Poison Control Centers. In the report, it was shown that individuals were using and purchasing more cleaning products, resulting in a significant uptick of chemicals both inside and outside of homes. In comparison to the same January to March period in 2019, poison centers received 45,550 exposure calls involving cleansers and disinfectants – in 2020 this number increased by more than 20%.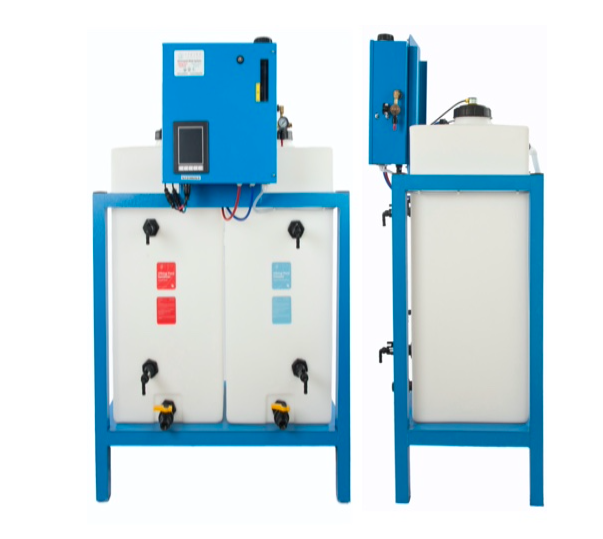 One business, Viking Pure Solutions, looks to provide a solution to this concern through its proprietary cleaning system. They provide the means to efficiently clean and disinfect environments – even large facilities – in an efficient and sustainable way. By incorporating the Viking Pure machine and its two products—the disinfectant and cleaner/degreaser, facilities in any industry can replace at least 90% of the harsh poisonous chemicals that endanger human health and the environment.
Viking Pure installs its machines on-site at the client's facilities and offers continuing training and assistance to the client's cleaning and maintenance staff. The machines produce the cleaning and disinfecting solutions through electrolyzed water technology, where salt is added to fresh water and an electric current then separates the salt ions to create two powerful electrolyzed water solutions: Viking Pure Disinfectant with the active ingredient Hypochlorous Acid and Viking Pure Cleaner with the active ingredient Sodium Hydroxide.
Viking Pure's patented process keeps whole salt molecules out of the final solutions, so they can be used on any surface without residue or risk of corrosion. Both solutions are independently Green Seal certified, meeting the highest standards for cleaning and disinfecting sustainably. The Viking Pure Cleaner is also WoolSafe and CleanSeal approved for use on carpets and upholstery.
The Viking Pure Disinfectant has no capacity for adaptive bacterial resistance and significantly lowers the likelihood of superbugs and hospital-acquired infections (HAIs). The Viking Pure Disinfectant is a hospital-grade disinfectant registered with the Environmental Protection Agency (EPA) to make bactericidal, virucidal, fungicidal, and blood-borne pathogen claims.
Chemical-Free Public Spaces
Quality management calls for continuous improvement in public spaces to improve sustainability and cleanliness to meet the standards that have been set since the pandemic. It also takes a broadened awareness of products we use on a daily basis, as it's no secret that chemicals found in cleaning products can cause cancer. Simple yet effective products are offered by businesses like Viking Pure Solutions to assist in replacing bleach and other harmful cleaners for facilities of any size.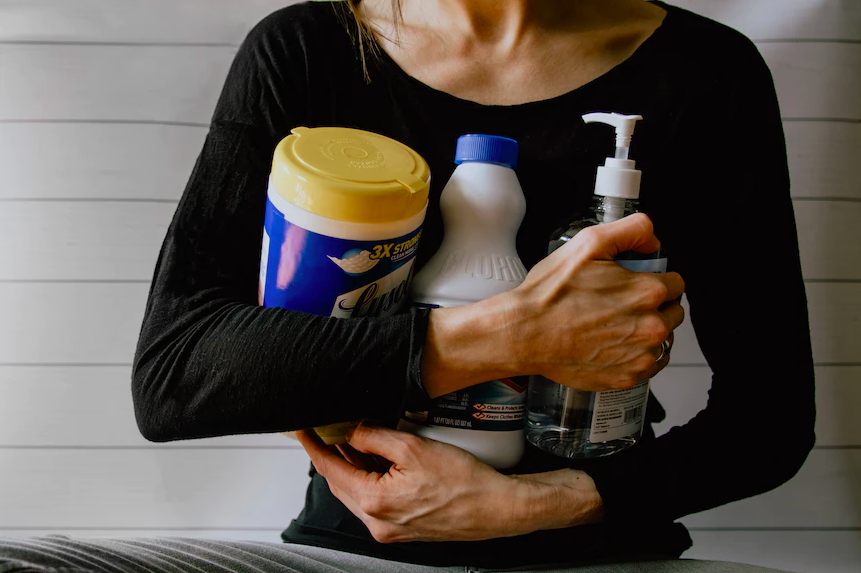 "At Viking Pure, we are trying to revolutionize the cleaning and disinfecting industry. We are destroying the myth that companies and brands need to rely on toxic chemicals to clean their environments," says Joshua Schwartz, President, and Co-Founder of Viking Pure Solutions.
With alternatives to chemical products, purchasing habits can move away from toxic cleaning and move towards more environmentally friendly and effective methods. So if you are someone that works in a larger facility, consider this your call to action. By practicing responsible consumption, we can help rid society of the more than 40,000 common chemicals that are present in everyday goods.
To ensure that the best health and safety procedures are followed every day, let's all be more responsible in improving the sanitization of our living and working environments.
Disclosure: This article mentions a client of an Espacio portfolio company.