Money may not move the world, but the numbers tell a different story.
By July 2022, fintech startups across the world had raised $21.5 billion. If that seems like a lot, get this: that number represents the lowest investment in the last five quarters, down 39% from the peak in 2021. Fintech startups in ASEAN countries raised $4.3 billion, in Europe they raised $6.2 billion, and fintechs hauled in $8.3 billion in the US. While 2022 was certainly a muted year for venture capital, the dollars haven't gone anywhere – investors in the US alone are sitting on $290 billion worth of dry powder.
But to what sectors will the funds go? Again, according to the data, fintech comes out on top.
Needless to say, as technology seeps into every aspect of life, the way we interact with money is also changing. And startups are enabled to execute this change: In Latin America, two out of every three dollars invested in fintech went to digital banking, and one out of every five dollars went to lending.
From crypto tokens for farmers, to personalized loans to payment gateways, and to point-of-sale devices, financial institutions are embracing technology more than ever before.
With this as the present, what does the future of fintech look like?
Let these 10 startups around the world give you a taste.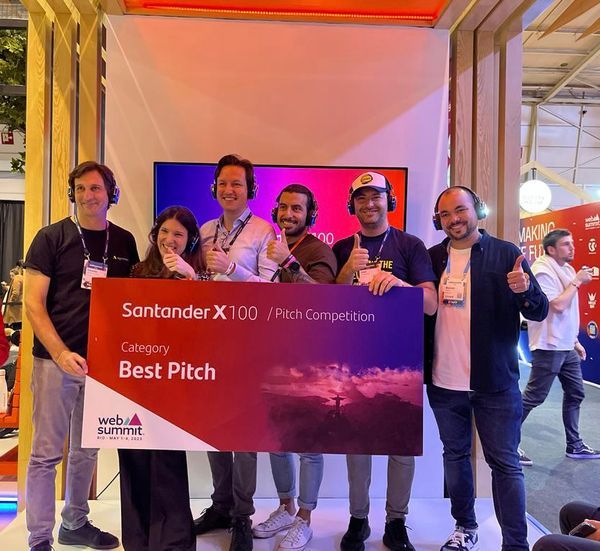 Argentinian startup Agrotoken launched in 2020 as a Web3 company focused on commodities tokenization, smart contracts and digital economy solutions for Agro business. Since inception, the company has surpassed 200,000 tokenized tons billing over USD $100 million and tokenized the first 6,000 tons of corn in Brazil – where its platform has been deployed and fully functional.
Co-founded by Eduardo Novillo Astrada and Gabriela Roberto Baró, Agrotoken started charging fees to merchants and farmers achieving a revenue of over USD $60,000.
The company also entered into an agreement with MercadoLibre, South America's largest online marketplace, for a joint promotion with their Agro division aiming to offer special discounts and incentives to producers that buy in their platform using Agrotoken's VISA card. The startup is currently in the process of raising a pre-Series A round. 
---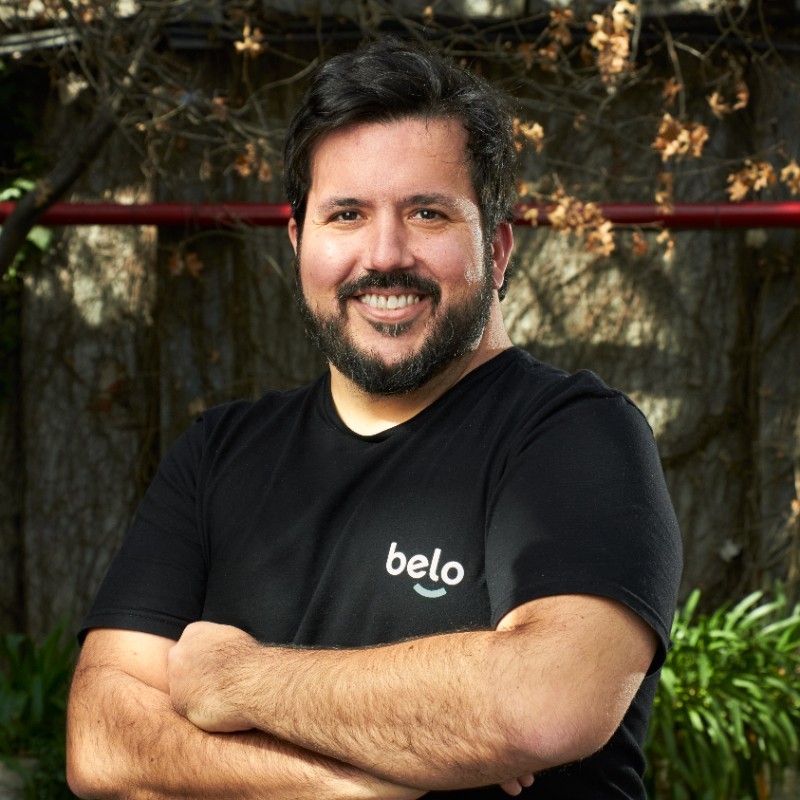 Another Buenos Aires-based company, Belo aims to "decentralize everyday money."
Founded by Edwin Rager and Manuel Beaudroit, Belo is developing an app that allows people to maintain fiat-cryptocurrencies accounts. The startup, which is a portfolio company of Newtopia VC, also allows users to pay and collect payments using both crypto as well as fiat currencies.
That means one can deposit and withdraw cryptocurrency to and from another wallet, convert balance between BTC, ETH, DAI, USDC and USDT \without commissions.
Users can also send and receive cryptocurrency between themselves with the app. The app is currently available in 123 countries around the world.
---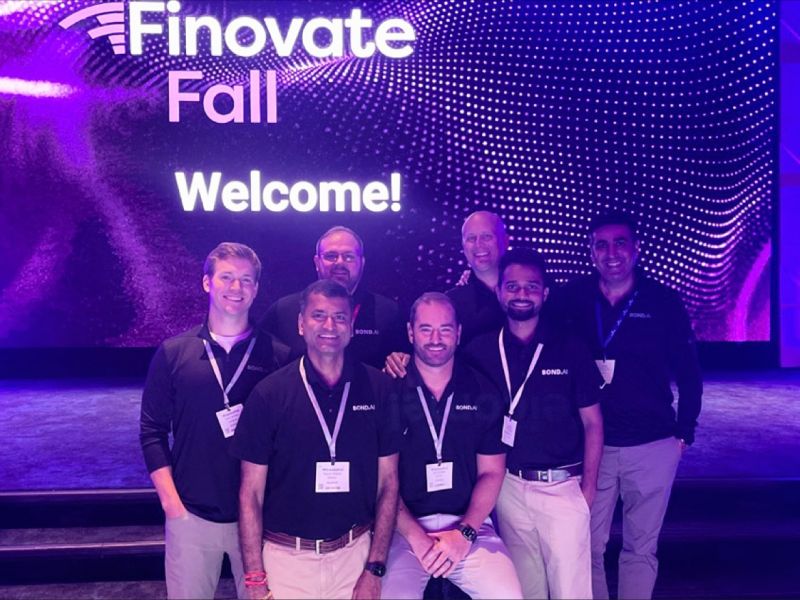 Little Rock, Arkansas-based BOND.AI claims to be a first-of-its-kind network of financial institutions and employers for interconnected finance.
Powered by its proprietary "empathy engine," the startup helps create personas for every consumer or a small business for banks. In June 2022, the company announced the creation of "BOND network," a first-of-its-kind network of financial institutions and employers for truly interconnected finance.
The network includes banks, credit unions, large enterprises, and small businesses, and enables access to modern financial health products through an open-banking platform for the network stakeholders to benefit from. It is intended to provide insights into consumer behavior to personalize banking. BOND.AI is headed by Uday Akkaraju and has offices in the U.S., India and Switzerland.
---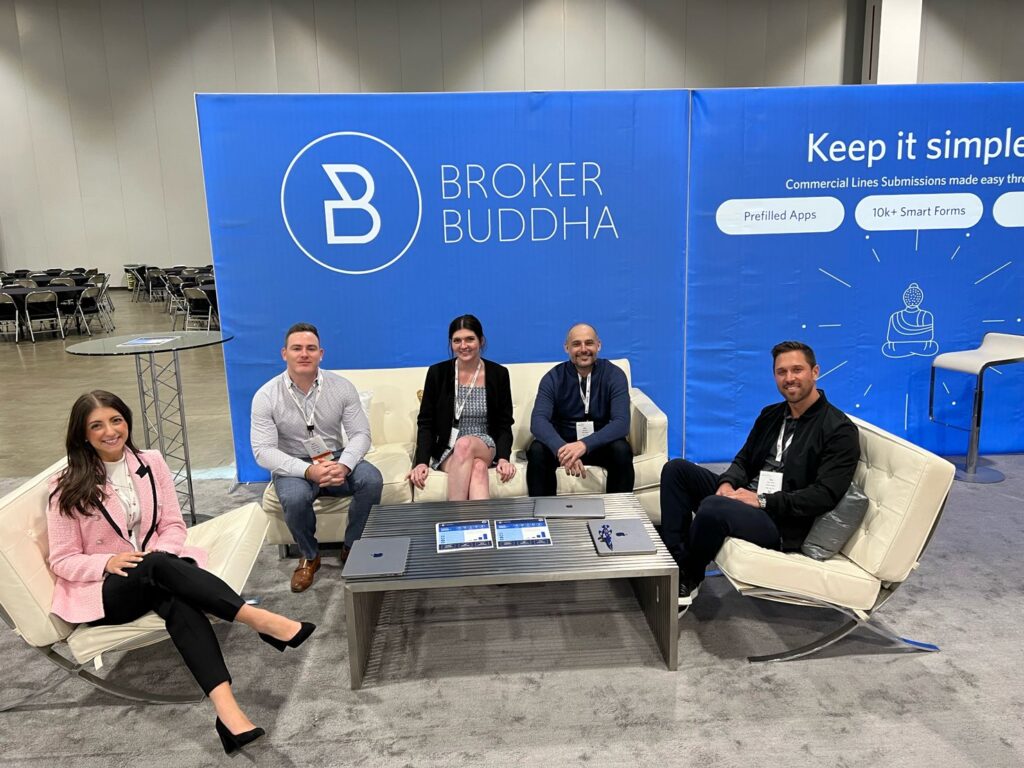 New York-based Broker Buddha makes software for the commercial insurance industry. The startup's technology enables commercial insurers to create a consistent, digital brand and its digital engagement platform streamlines processes – especially to eliminate the monotonous administrative work of insurance applications and renewals.
The company's platform is designed to replace paper printers and scanners by providing online forms and electronic signatures for insurance procedures.
In May 2022, Sirius Point invested $5 million to enable the five-year-old company to increase sales capacity, enhance its product, develop new offerings, and accelerate the company into a new phase of growth and expansion. 
---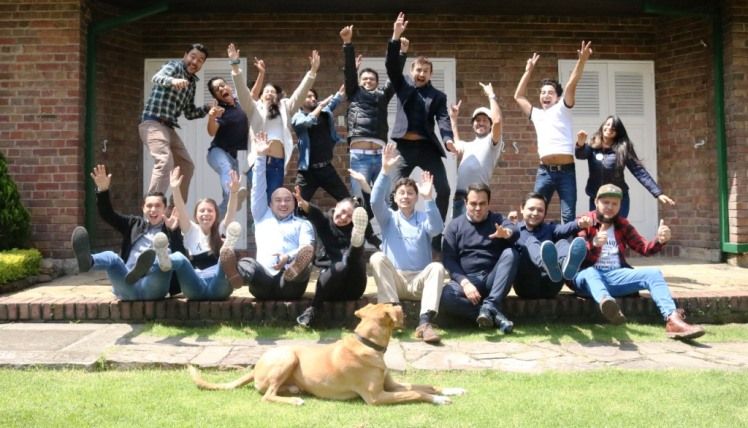 Bogota-based Cajero provides low-cost, portable data phones, without fixed charges or monthly minimums for businesses to make card sales and reduce the use of cash. This is how it works: A retailer or a business can use Cajero for transactions in several different ways: with either a QR code, digital wallets, or credit or debit cards.
Co-founded by Carlos Neira and Gerardo Aristizabal in 2015, Cajero is implementing some pilot projects to enable any cell phone that has NFC capability to function as a dataphone for contact debit and credit cards. It received $100,000 from The Venture City in 2019. 
---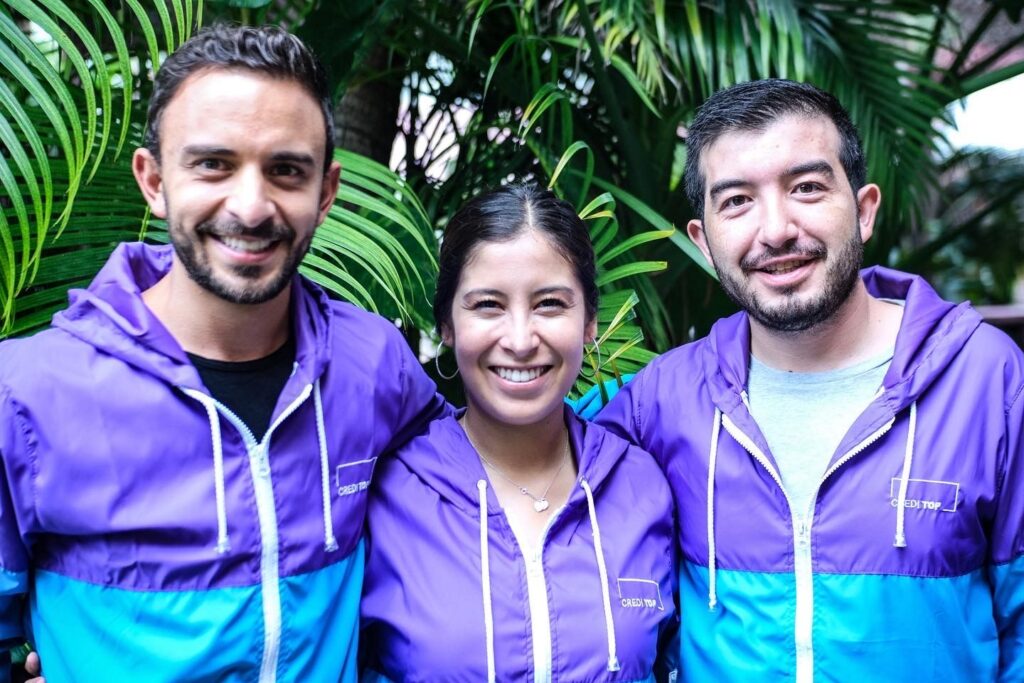 Another Bogota-based startup, Creditop was founded in 2020 and takes pride in having a fully remote team.
Creditop processes housing, vehicle and free investment loan applications, making sure borrowers are presented with the best option according to their financial ability and capacity.
So far, the startup has disbursed USD $7.5 million through 11 lenders, and claims to have over 400 users on average per day.
Headed by Daniel Garzon, Creditop specializes in three types of loans: Mortgage, vehicle and personal loans, and it plans to offer credit card loans soon. 
---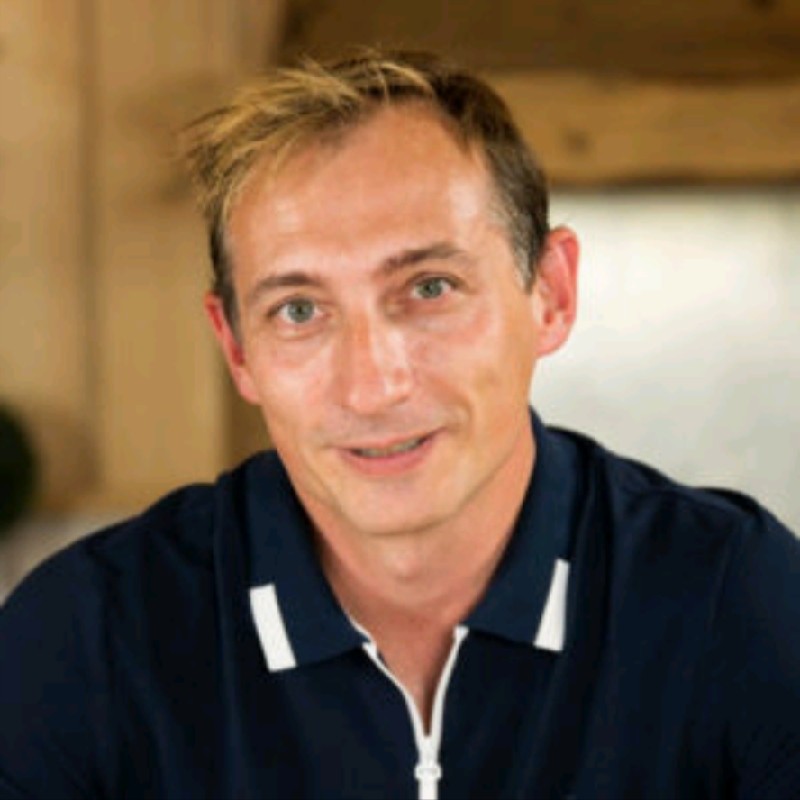 Nassau-based Delchain is a financial and corporate services provider and is part of the largest private banking group in the Caribbean, and claims to be one of the few regulated financial firms that support blockchain and digital assets.
Delchain provides its customers with full-service, multi-currency banking through banking partners, asset management, trading and advisory firms supporting blockchain companies.
With Delchain, users can have a fiat currency bank account as well as trade digital assets.
Delchain is registered as a financial and corporate services provider, under the Bahamas' Digital Assets and Registered Exchanges (DARE) Act, regulated by the Securities Commission of The Bahamas, and is part of the largest private banking group in the Caribbean. In preparing for the future of money, Delchain is keen on providing the financial services necessary for a blockchain economy. 
---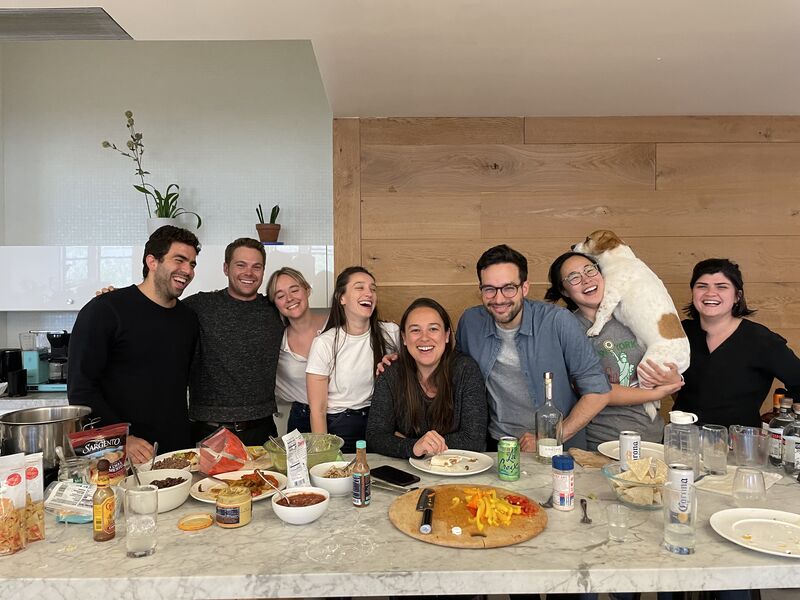 Backed by some of the biggest investors including Access Ventures, Urban Innovation Fund, Fidelity Investments, Third Stream Partners, this New York startup is taking finance towards sustainable investing.
In September this year, the company that provides personalization for financial advisors to form customized, value-based portfolios raised $50 million in a Series C round. Founded in 2015, Ethic aids financial advisors to design customizable socially responsible investment portfolios for their clients and at the time of its recent funding had over $2 billion in assets.
At end of 2021, Ethic earned celebrity status when Prince Harry and Meghan, Duchess of Sussex,  joined Ethic as "impact partners" and investors. 
---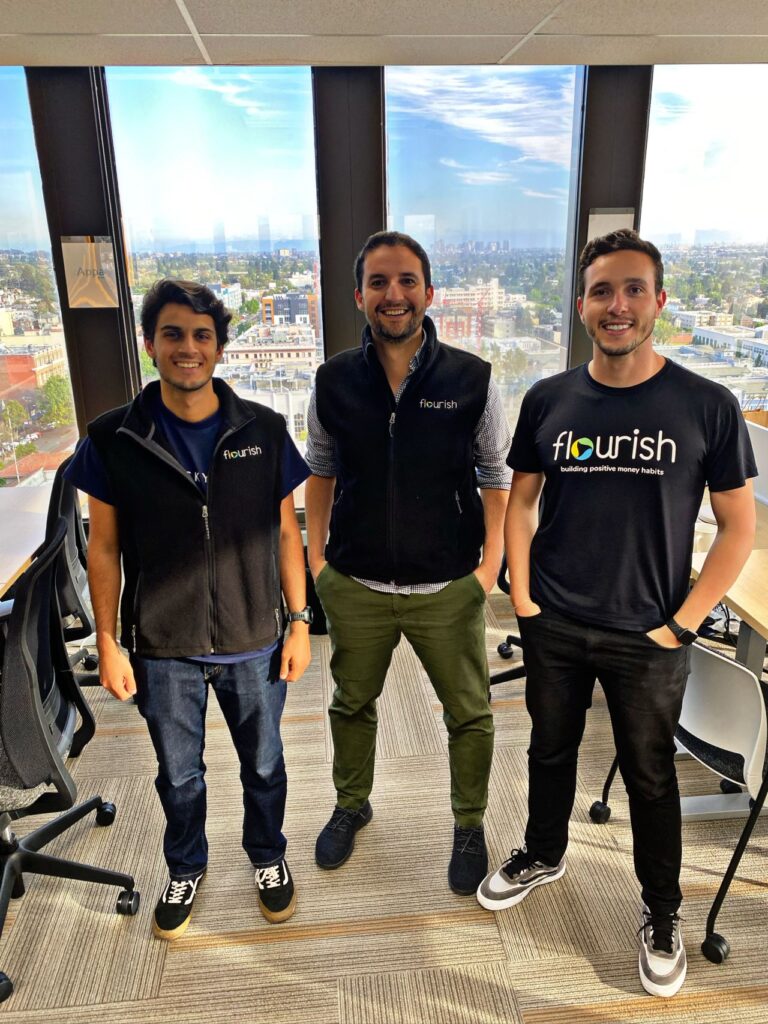 Berkeley, California-based Flourish Fi is on a mission to make sure people develop and keep positive money habits.
Founded by Pedro Moura and Jessica Eting, Flourish Fi is a data-driven engagement and financial wellness platform for financial institutions.
The four-year-old startup does so by enabling financial institutions to support their customers' money habits, while forming more loyal and profitable relationships. By making a banking-as-a-service platform, Flourish Fi hopes to redesign the way people interact with money.
The company recently raised US$ 2.3 million, led by the Magma Partners fund. The startup will use the funds to "tighten the product's screws" before a future Series A, according to co-founder Moura. 
---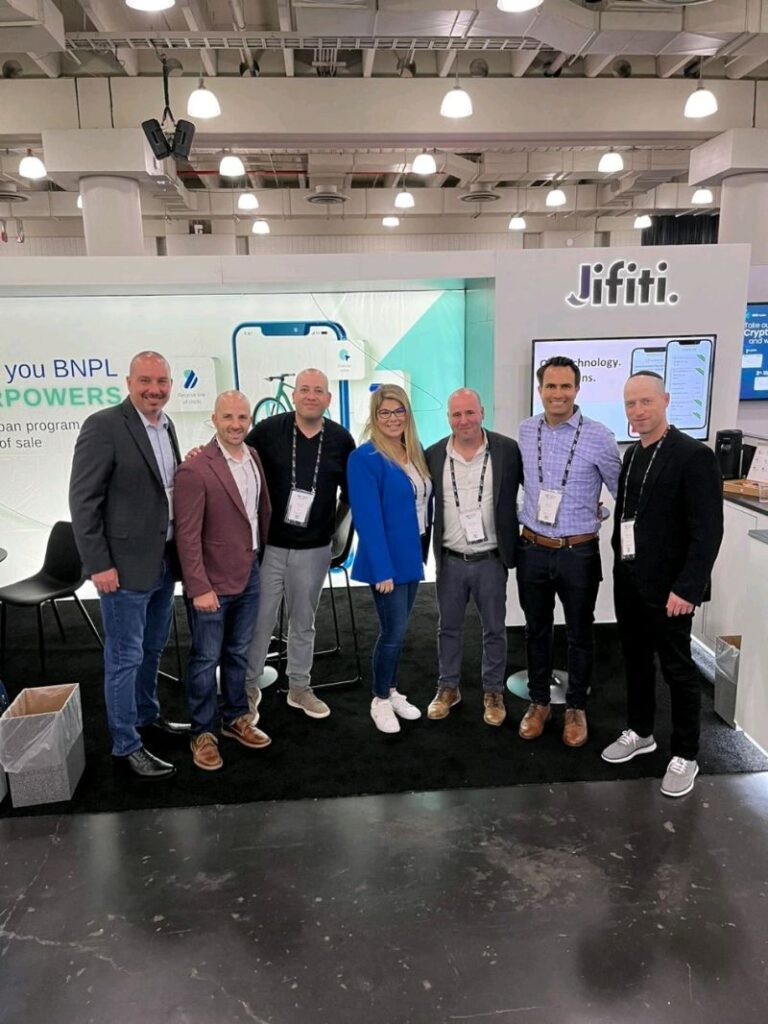 Columbus, Ohio-based Jifiti was founded by Shaul Weisband and Yaacov Martin in 2011. Jifiti's technology claims to bridge the gap between lenders, retailers and consumers worldwide.
The company's buy now pay later platform enables banks and lenders to offer consumer loan programs at any merchant's point of sale – both online, in-store and also via call center.
Its white label, fully customizable platform requires zero integration or IT resources within the company. In September 2021, Jifiti announced an investment of $22.5 million from Ingka Investments, which owns and operates close to 389 IKEA stores. The investment succeeded as Jifiti made inroads into Europe with digital payment and banking technology provider i2c to launch a mobile consumer finance program for an undisclosed French retail brand.
Jifiti already had a partnership with Mastercard. 
---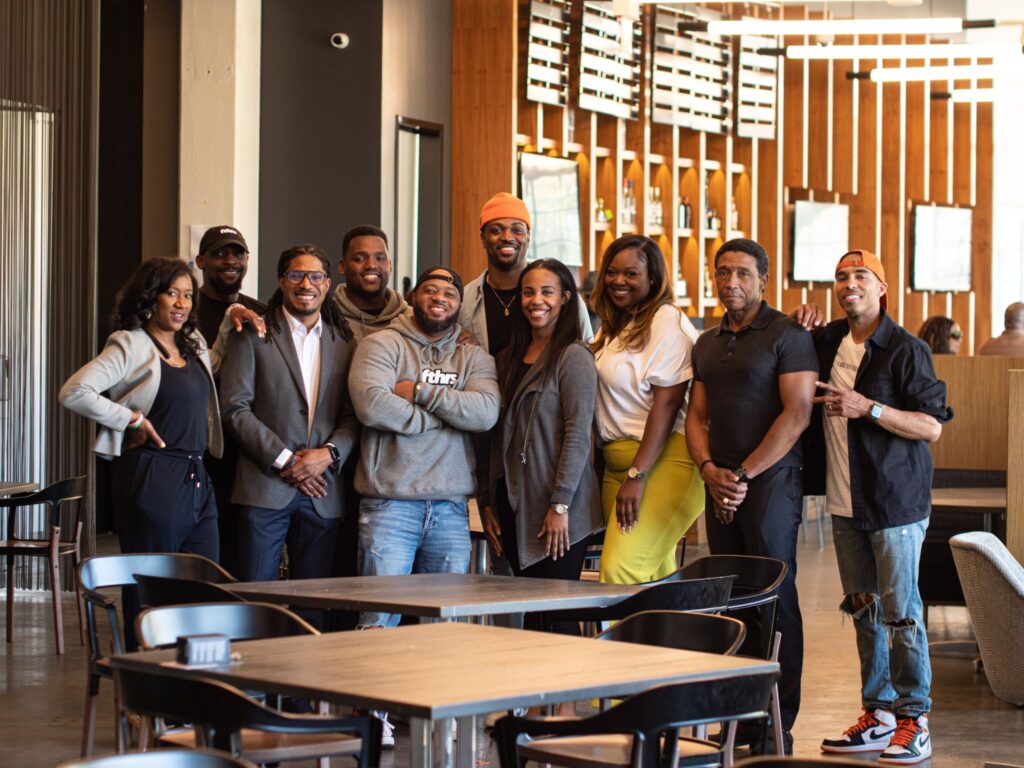 Founded in 2020 in Atlanta, Georgia Kinly is dedicated to building generational wealth for Black America.
Backed by investors including Gabrielle Union, Marshawn Lynch, Kevin Durant, Forerunners Ventures, Point72 Ventures, Barclays, Anthemis Group, Kinly is developing a platform focused on financial education, Black-focused spending, and wealth building for black communities, Kinly helps its users manage their money and develop positive financial behaviors to reach goals and realize dreams.
Kinly honors diversity by living it. The startup's leadership team is two-thirds female, two-thirds Black and 100 percent BIPOC (Black, Indigenous, People of Color).
Kinly has partnered with Visa and will be first company of its kind to Visa's new suite of crypto APIs to enable its customers to purchase and trade digital assets.
---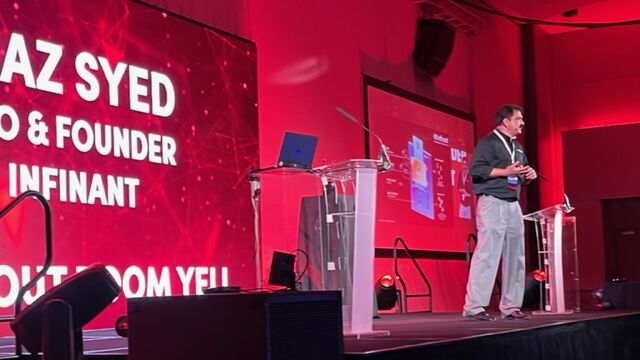 Charlotte, North Carolina-based Infinant is "embedding finance in everyday events."
It is a fintech company delivering digital platforms that enable customers to thrive in a new landscape of helping non-financial brands offer financial services in ways that are secure, compliant and bring value to their core businesses.
In June 2022, Infinant announced that it secured an undisclosed amount of investment from Fidelity National Information Services. The company said it would direct the funds towards expanding into the embedded finance market as well as promoting its Interlace digital platform for retail and business customers.
The same month Infinant also became a member of Financial Data Exchange to further the path of embedded finance for banks, brands and fintech. And in October 2022, it became a member of the Association for Financial Technology (AFT) – an institution that has supported the financial technology industry for more than 35 years. 
---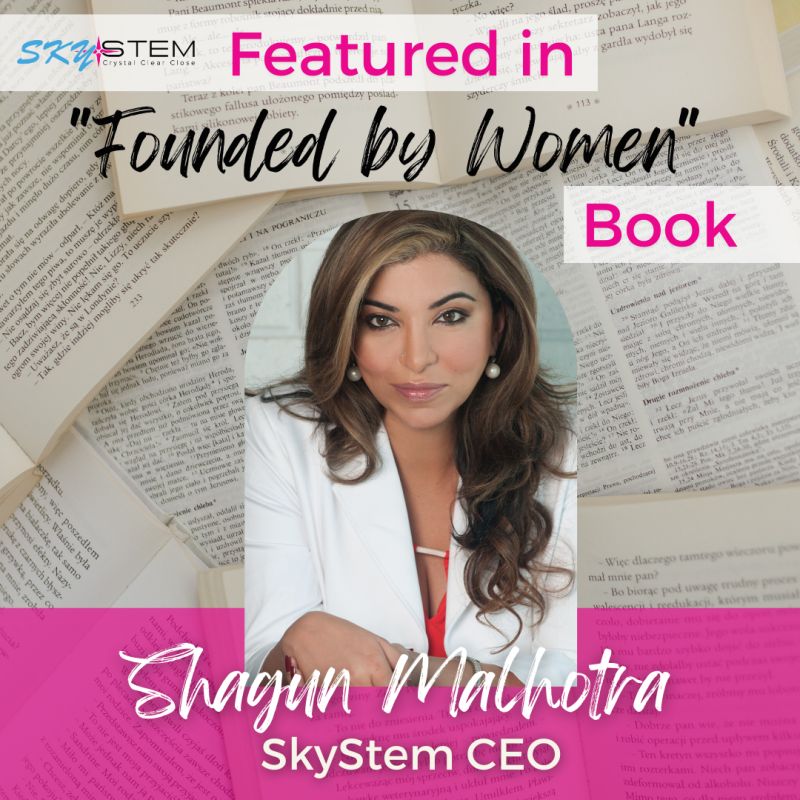 New York-based Skystem provides accounting software – technically referred to as "month-end close and account reconciliation automation software." The company says it "strives to bring soul to software by providing intelligent and intuitive solutions."Its SaaS technology is paired with customer service.
The software called "ART," offers accountants with the financial close process built in with status dashboards and reconciliation scorecards, improved internal controls, well-documented account reconciliations, and a central repository for supporting documents, and an audit trail with controlled auditor access. In 2019, Skystem was named among top 10 financial control and automation solution providers. 
---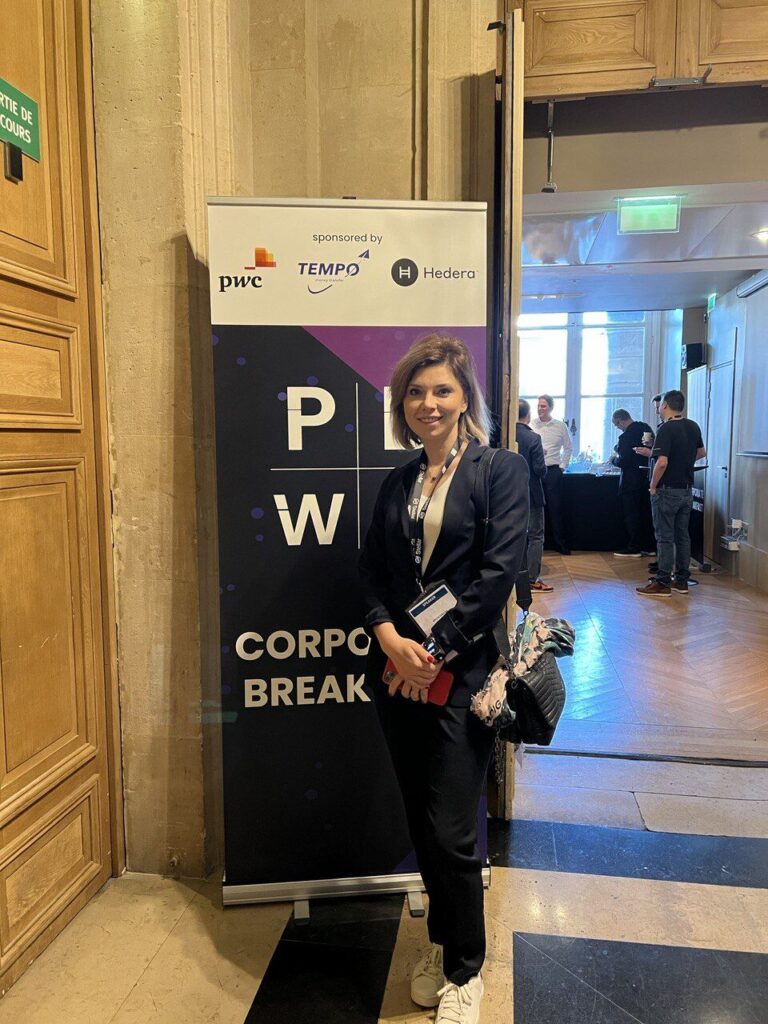 Founded in 2008 by Canadian entrepreneur Anthony Barker and American fintech entrepreneur Jeffrey Phaneuf, Tempo France is a Paris-based, European-wide platform for blockchain payments using the Stellar protocol.
The company offers online, offline and digital backed remittances to nearly 100 destination countries with over 300 physical agent locations.
In November 2022, the company entered a partnership with Spanish startup Elsa.care to launch remittance services to the Philippines. The deal added to Tempo's list of global partnerships – earlier in the year, Tempo announced a deal with American fintech Orokii, which provides P2P and B2B cross-border payment solutions. The collaboration will further facilitate a better payout system between Europe and the US.
---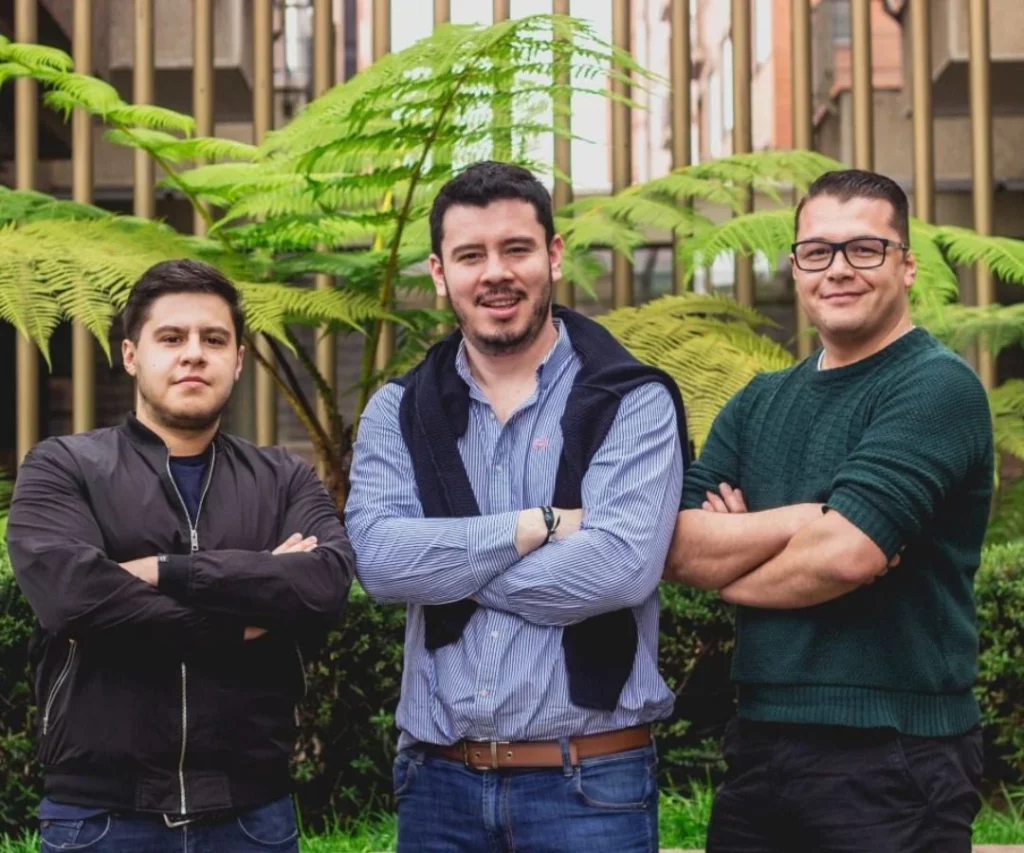 Wihom is a platform that allows online businesses to reconcile their payment gateways and eCommerce aggregators in accounting or ERP without a line of code.
The Bogota-based startup is a little over a year old, and has already made expansion plans to Mexico, Brazil, Argentina, Chile, Peru, Ecuador, Colombia, and the Caribbean.
Initially launched in Colombia and Puerto Rico, Wihom's technology integrates with applications including MercadoPago, PayU, Shopify, as well as other accounting software with ease.
Founded by Joan Rodriguez and Carlos Alberto Cuellar Salinas, Wihom became the first one-stop payments integrator in Latin America in December 2022.