Today Gulp Data and Eagle Alpha are announcing a new partnership to assist SMEs, startups, and larger enterprises in monetizing their data.
Startups and small businesses have encountered a number of economic hurdles this year, including slumps in both sales and profits amidst the ongoing recession.
Meanwhile, startups have experienced reduced funding, compounded by the collapse of SVB earlier in 2023.
Gulp Data, a startup providing data-backed loans, and Eagle Alpha, a provider of alternative data solutions to buyers and vendors, are announcing a collaboration to ensure business owners have more ways to monetize their data and access fast, dilution-free funding.
The partnership will accelerate the journey from an enterprise's monetization decision to data access by purchases in investment verticals.
Gulp Data is an emerging neo-lender that helps to make data a standard asset class across the board. The company uses machine learning to perform data valuation in a matter of hours, instead of weeks and months, and earlier this year opened a new $10 million fund to underwrite loans directly.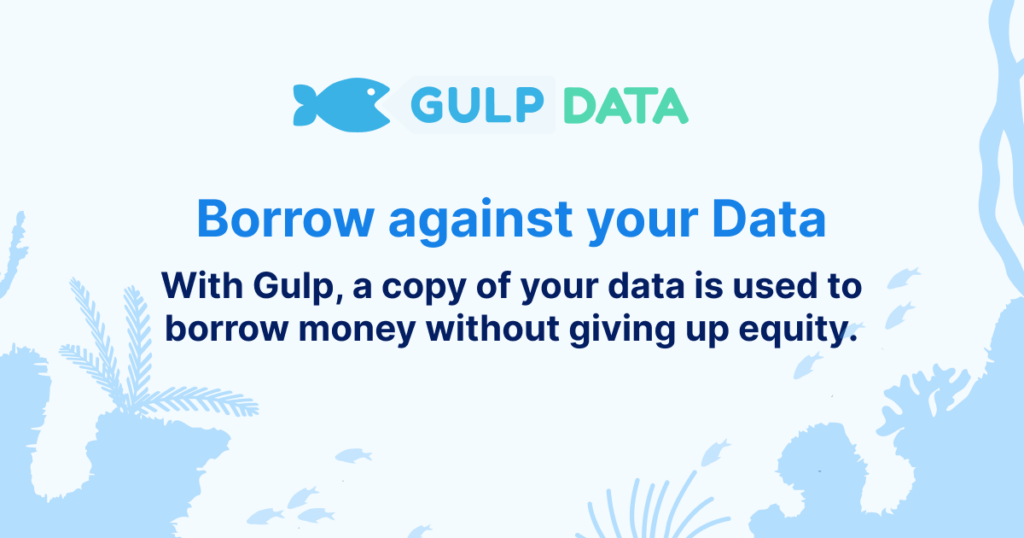 Said Lauren Cascio, Founding Partner at Gulp Data, "We're extremely proud to announce our new partnership with Eagle Alpha to ensure that our customers can access more ways to monetize their data. Eagle Alpha leads the industry when it comes to compliance best practices and this partnership marks an important chapter for the growth of Gulp Data."
From May of last year, Gulp Data has completed over 1,000 data valuations, and its clients and partners include Fortune 100 companies and global consulting firms.
Eagle Alpha, started over a decade ago in 2012, facilitates the functioning of the global alternative data market via its platform and workflow tools.
Said Niall Hurley, CEO at Eagle Alpha, "Our platform represents the industry standard for discovery, due diligence and backtesting processes related to alternative data. This partnership represents a 20% increase in data providing entities on our platform with the addition of 250+ new corporate data providers to our platform."
Since its founding, more than 1,000 data buyers have interacted with Eagle Alpha's platform.