For Dr. Carolina Hernandez, keeping a calm head in high-pressure environments is one of her innate strengths further honed after years of working in emergency medical and hospital settings.
Yet even so, just a few short months after founding Colorchain – a sustainable, high-quality medical apparel brand – she was faced with a crisis of unprecedented proportions: COVID-19 put a halt to international travel and non-essential business processes. This left Carolina stuck in New York and saw her Colombian-based manufacturing supply chain collapse.
But Hernandez, well accustomed to challenging situations from her years in medicine and pharmaceuticals, refused to give up. Colorchain is now in its third year of operations with an international customer base, currently preparing to mark its next chapter with a stylish new collection.
Let's take a look at what decisions helped the fledgling company become a successful, established business despite a global pandemic, how Hernandez combines business and medical expertise to powerful effect, and why a "do no harm" mindset from the medical profession positively impacts the business model in unexpected ways.
A lifelong passion for medicine with an entrepreneurial streak
While it can take a lifetime for some of us to work out what our true calling is, Dr. Carolina Hernandez was drawn to the medical profession from the tender age of four. Yet being surrounded by a family of entrepreneurs it was perhaps inevitable that an entrepreneurial streak would also emerge. From the age of 14, Hernandez knew that running a business in healthcare would be in her future.
Years before Colorchain was founded, Hernandez was busy honing her knowledge of the business world, founding a manufacturing business with her father when she was just 20 years old. Although the business, which specialized in packing high-volume rolls of fabric for sales and export, eventually went bankrupt after almost 8 years in operation it offered Hernandez some lifelong lessons on "business resilience and the importance of diversifying your customer base to avoid a reliance on a limited number of high-value contracts."
Not one to sit idle, Hernandez was also busy developing her medical practice during these formative years, working as a direct healthcare service provider and later in the pharmaceutical industry with major multinationals. As she was coming out of pharma and starting her MBA the idea that would later become Colorchain first began brewing.
For Hernandez, it was clear that the issue of healthcare professionals acting as vectors for infectious diseases was not being advocated for sufficiently. She knew that improving the quality of medical apparel was just one of the ways that the issue could tackled and that there was also significant business potential in making apparel more appealing and ergonomically designed for the realities of the long, busy shifts common in medicine. According to Colorchain data, a physician wears the same scrub for an average of 12-36 hours straight. In addition, 90% of physicians feel that their garments are unsafe and lack functionality.
Hernandez finally decided to pull the trigger on her first solo business venture, founding Colorchain in 2019.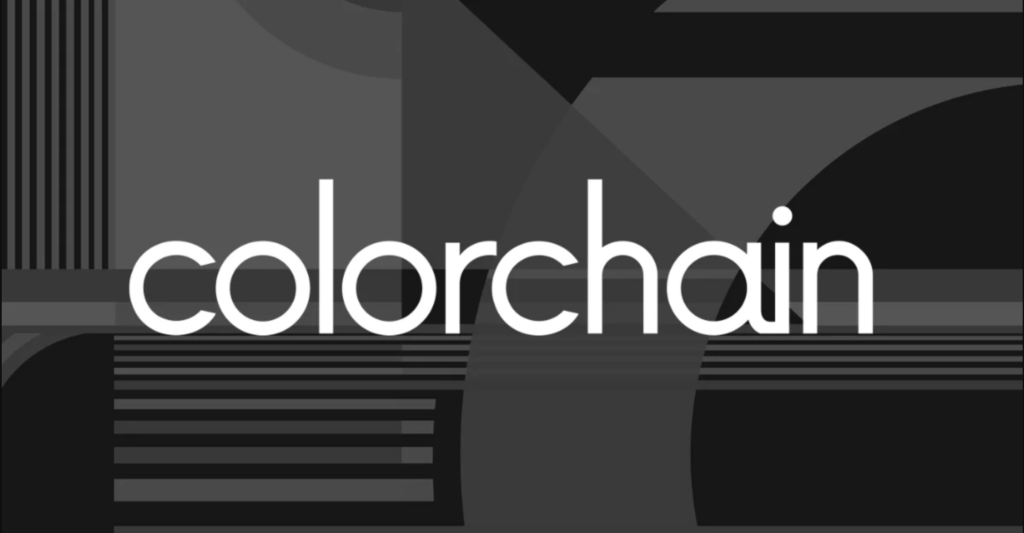 Rising above pandemic challenges
The first few months of operation were some of the most challenging in the history of Colorchain. Just a few weeks after the company had officially launched, the world ground to a halt due as COVID-19 spread across borders worldwide.
For Colorchain, its manufacturing processes weren't yet vertically aligned and Hernandez had planned to rely on satellite manufacturing sites for the first months of operation. Yet the majority of apparel manufacturing was deemed "non-essential" activity by the Colombian government, meaning Hernandez lost all her raw materials. Stuck in New York when borders and international air travel shut down, she was stuck in a predicament and already asking herself the hardest question for any entrepreneur: Is it time to fold?
Yet Hernandez stayed firm in the belief that her business could help a medical system being crippled by the virus during its most virulent stage. Colorchain was able to obtain permission to operate as its products were classified as "essential supplies" for healthcare workers. From here, Hernandez was able to buy up the machinery needed to begin production and rehire some of the operators that had been left without employment when the satellite sites closed for business.
By June 20th Colorchain was up and running. "We first started selling in the US to a company answering to the COVID vaccine invention. They were growing like crazy and needed high-quality scrubs. By August 2020 we were exporting to the US," she commented.
A diagnostic approach to business intelligence
Hernandez is certainly no stranger to high-stress environments given her background working in front-line medical settings and feels she has a natural tendency to handle the pressure well.
"When things are in a crisis, my brain slows time down allowing me to analyze the situation and decide which steps to take calmly. I've always had a tendency to handle high-pressure situations in this manner," she commented.
But her medical training has also allowed her to look at business operations from a unique perspective. She often finds that many business decisions are made because "its the way things are done in the past"
Hernandez prefers to take a diagnostic approach when it comes to business decisions.
"In medicine, we do this all the time. We look at the symptom being presented but also need to look at the 'whole person' to offer a proper diagnosis. By looking at the global and the local to deliver a business diagnosis helps you to develop a plan that can be executed that treats the actual 'symptoms' being presented," she continued.
Although taking a diagnostic approach makes logical sense, Hernandez warns other founders that proposing a different approach can often be met with resistance, especially for female founders. Yet relying on a diagnostic mindset, applying a systematic approach and keeping a calm head are all key tools from the world of medicine that Hernandez applies daily as an entrepreneur.
"Do no harm" across all business operations
Hernandez entered the medical profession as it was her passion, yet at its core, medicine exists to serve people as highlighted in Hippocrates infamous oath for medical professionals to "do no harm."
The benefits of social policies in the workplace were something she really became aware of during her MBA. For her, having a happy customer but an unhappy workforce makes no sense and sits against the duty of care present in the medical community. Today, 80% of Colorchain's production staff are female heads of households and Dr Hernandez is committed to helping her staff develop themselves and gain lifelong skills.
"Managing people in medicine begins very early on, you're always supervising someone. Consciously or not, you always deal with managing people. When you apply that to the business you are actually systemically working out how to grow people and invest in their skills."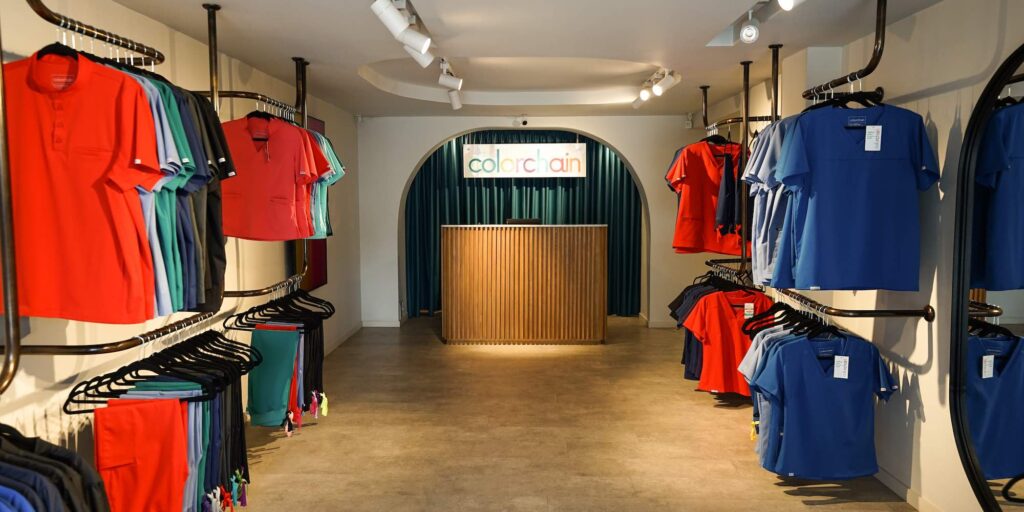 Before working at Colorchain most of Hernandez's machine operators were used to clocking in, working on one machine that delivered a very specific part of the manufacturing process, then going home. While they came with years of experience it was limited to just one part of the production pipeline.
As a result, many of the operators lacked the professional, transferable skills needed to gain permanent, secure employment. In the first year of Colorchain machine operators had a turnover rate of 40% month to month but Hernandez worked to tackle this by helping her operators to fully learn the ropes, working on a variety of machines and knowledge across the entire manufacturing process.
"We want people from the community to learn, to challenge their vulnerable position. Some of our operators had never been able to find a formal job. Now they come into Colorchain and develop valuable skills and abilities, work to a higher standard for Colorchain, or have opportunities in other business, or decide to start a micro business in their community."
In another example, Hernandez helped one of Colorchain's designers launch their own clothing brand by allowing her to shadow business meetings, decision-making processes, and all the daily tasks that went into being a director of the company. As a result, Colorchain was able to retain one of its talented designers for a further 3 years and supported the creation of another business in the community.
Thanks to this core belief that "people matter," Colorchain is a sustainable business through and through.
Learn your numbers and never fly solo
For other aspiring medical entrepreneurs, Hernandez concludes with two important pieces of advice: Learn your number and never fly solo.
"Although training in the medical professional requires a high level of numeracy, this is not the same as business finance, so it's important to learn the numbers for your business."
"Secondly, remain confident in that you have the expertise to identify the pain point and the solution that can help that is behind the creation of your business. With this clear in your mind, it's possible to seek the right advice and support that will help you on your journey."