Meredith Bailey spent nearly 15 years leading creative teams within marketing departments at some of the world's leading companies like Google, YouTube, Apple and Warner Bros.
Throughout her experience, Bailey, who is based in San Francisco, recognized flaws and bottlenecks with the traditional review cycle between stakeholders for different creative assets.
The workflow management tools available — which allow stakeholders, including team members and clients to collaborate on and execute projects — didn't address the needs of creative teams, who develop different marketing assets such as videos, images and logos.
"Most teams today are still collecting feedback and approvals via email, Zoom, or Slack – platforms that aren't built for visual review," said Bailey. She added that as teams become more fragmented, increasingly dependent on freelancers and outside vendors who use a wide variety of creative tools, it's really becoming a challenge for project managers "to keep everyone on the same page."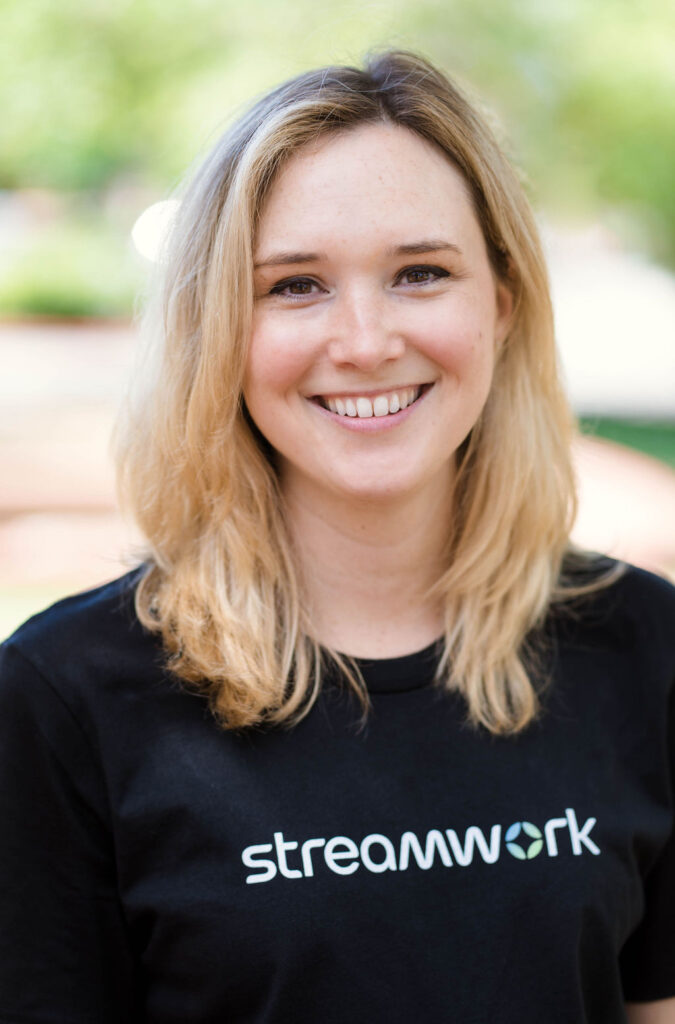 That's why Bailey ventured out on her own and launched StreamWork, a new workflow platform like Monday.com or Asana, but specially-designed with creative teams in mind.
According to Bailey, her team set out to solve the "headache and make it simple to control who you collaborate with on creative, internal or external, at any time."
StreamWork is a full-suite creative workflow management platform designed exclusively for marketing teams, agencies and sales teams looking for an easy-to-use platform that can serve as a one-stop-shop for creative feedback collection, automated stakeholder approvals flows, and project management, according to a statement from the company, which officially launched on August 22.
The platform, which enables teams to speed up critical creative workflows to help them save time and launch deliverables faster, offers a free plan and paid plans starting at $20 per person / per month.
Setting it apart from other project management SaaS tools, StreamWork allows for collaboration between both internal and external team members — including clients.
What's more, stakeholders can make comments/give feedback directly onto a creative asset, for example, leaving a comment on a video at a specific time code, across different versions of the asset.
Even cooler, the tool allows team members to instantly turn that creative feedback into actionable tasks which can be assigned to different members within the project.
The company counts a notable advisory board, including former CMO of Coca-Cola, Subway, and MasterCard Joe Tripodi, former CMO of General Mills Ivan Pollard, and Accenture Executive Team Members Jeff Laue and Shannon Copeland.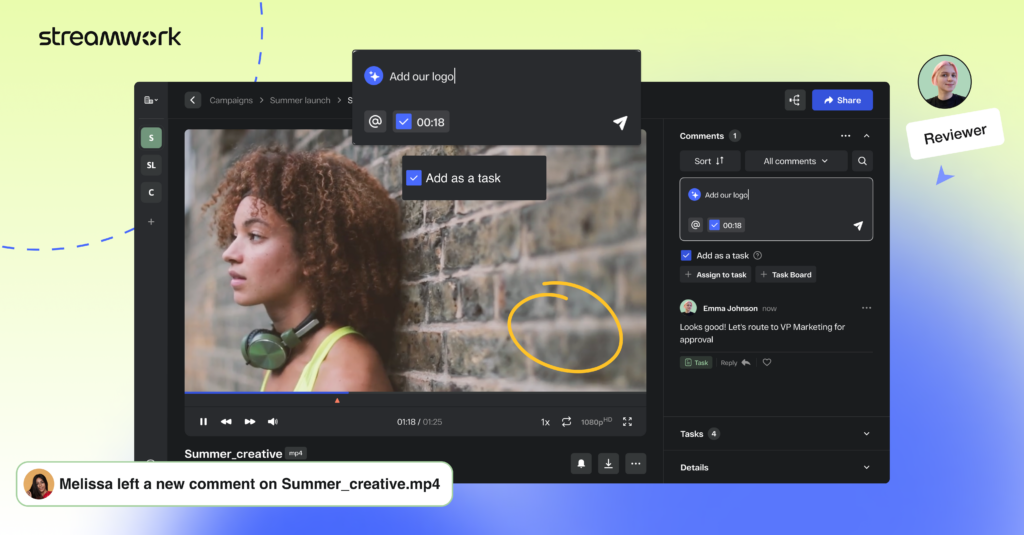 And its beta version has shown its value to customers.
In a statement from a StreamWork customer provided to StartupBeat, Ryan Walsh, a Brand Executive working in client-side sales at branded merchandise leader Jack Nadel International, said, "Before StreamWork, we would email with our clients (back & forth) to review product and proofing."
He said that after using the platform, Jack Nadel International's clients can now "provide their feedback within the program, saving our team countless hours of project management and faster approvals. I love having it in my life."
Moreover, internal teams are increasingly dependent on freelancers and vendors that use different tools – making it a challenge to keep everyone on the same page. We created StreamWork to solve this headache and make it simple to control who you collaborate with on creative, internal or external, at any time."